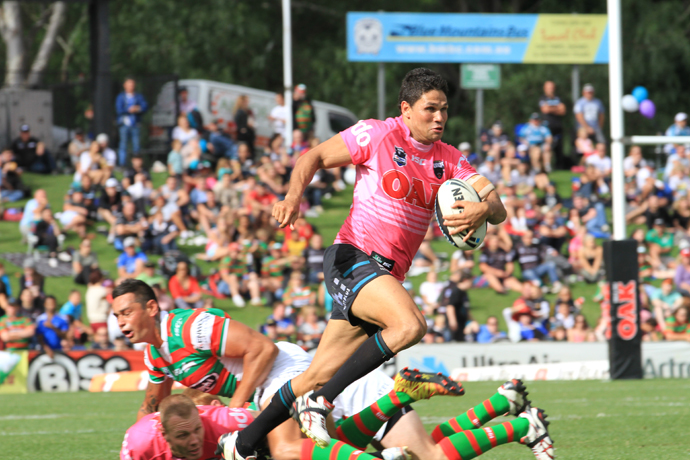 The 60th minute of Penrith's round five clash with Cronulla.

That was the last time Penrith scored a try and fans are demanding answers after two 30-0 losses in as many weeks.
Penrith has this weekend off, and it will be an opportunity for the side to re-group ahead of a road trip to Newcastle next weekend.
Panthers coach Ivan Cleary said his side was suffering from a crisis in confidence.
"We've had a pretty steady stream of injuries pretty much since round one and you prepare as well as you can but unfortunately… we had a bit of a confidence crisis today… it was pretty obvious in the way we played and started the game," Cleary said following the thrashing handed out by Wests Tigers at Centrebet Stadium last Sunday.
"We've got a hell of a lot of injuries that just keep coming every week… it affects combinations, it affects confidence.
"We've just got to keep working hard and it will turn."
Panthers captain Luke Lewis is determined to see Penrith's form turn around.
"It's frustrating but we've got a lot of young guys there and they're still learning the game, but I just know we can't put our heads down," he said.
"You've got to lose games to learn and probably the way we've been losing is a little bit disappointing but full credit to the young guys that have just come in and haven't played too much first grade and they've kept their heads up and are still pretty upbeat."
Cleary said the break for rep football this weekend would benefit his team, given the injury issues and recent form slump.
"It's probably a good time just to be able to re-assess and hopefully get some troops back," he said.
"You have these times in footy and we're going through it at the moment but our challenge is to dig deep and stick together and work hard for the next game coming up… we've got a bit of time to re-group."