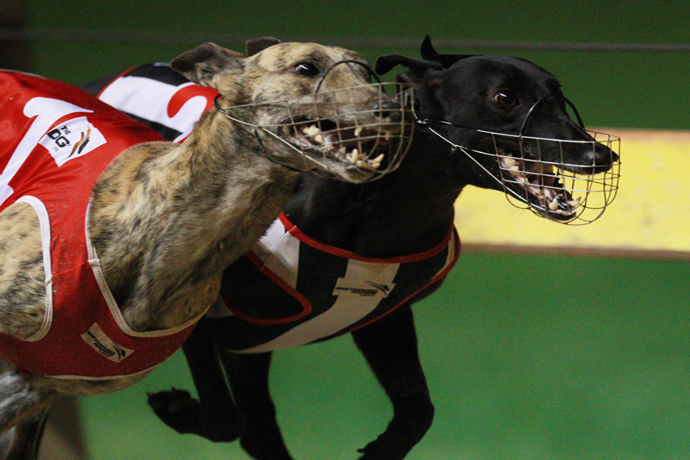 This is one of those great sporting stories.

After being turned down by several trainers, Tony Bragg, David Elliot, Craig Watts and Dean Leydecker had little chance to get their greyhound pup onto the racetrack.
But the South Penrith locals have been rewarded for their persistence – Luna, who races as Time and Money at Richmond, Gosford and Wentworth Park, has qualified for the finals of the richest greyhound race in the world.
"We bought Luna off our friend Justin Robertson who owns her mother for about $1500 and thought we would show her to some trainers," explained Mr Bragg.
"But early on she did not show much promise in racing and we were seriously considering putting her into the Greyhound Adoption Programme that rehouses racing greyhounds with good temperaments.
"It was going to take about eight weeks for the agency to find her a new home so we thought in the meantime we would have a go at training her ourselves."
The men didn't have any previous experience in training greyhounds and didn't have the facilities available to them to train her.
"In South Penrith there is not exactly a lot of room to train a dog – she did spend a lot of time in the pool though!" Mr Bragg said.
"We would take her to the cricket grounds ad make the trip out to Richmond twice a week after work to get in practice."
The gamble has paid off – Time and Money has had over 40 starts, 11 wins and over 20 minor plates.
And now she will race in the Golden Easter Egg at Wentworth Park this weekend.
"It's the biggest race in the world with $250,000 going to first place. It is surreal really because she was not even going to make it to a race track let alone a world class event like this," Mr Bragg said.
"We are hoping it is going to be a very big weekend!"