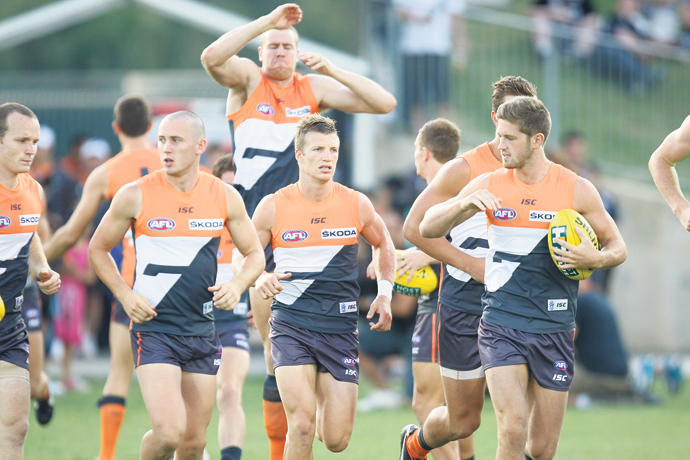 After five years in the making, the Greater Western Sydney Giants will make history on March 24 when they take on the Sydney Swans in the first round of the Premiership Season.
As with any new club finding its feet, GWS has had its fair share of ups and downs – the Giants have waged a football code war on the NRL by moving in on its western Sydney heartland, lost a CEO in Dale Holmes before a premiership season match was even played and managed to sign and secure several high-profile players including former NRL player Israel Folau and the first five picks of the draft.
And although the club is hardly considered a chance at challenging for the finals in its debut season, CEO, David Matthews, believes that it will not be long before the Giants emerge as an AFL powerhouse.
"We will be a very powerful club. We have recruited players that are young and will take some time to develop but this season will not be about the win loss ratio – it is about being part of the community… but in three years time we might be challenging," Mr Matthews said.
Mr Matthews said that the foundations of the club, including the ever growing fan-base, are strong.
After the Giants' latest game against the Gold Coast Suns in which the western Sydney side recorded their first ever win, the club reached the milestone membership of 7,000 members and 12,000 is a realistic estimate by the time the 2012 season comes to a close.
"We had a terrific win in the NAB Cup against Gold Coast at Albury on the weekend and hopefully it gave people a glimpse of what is to come from our young and talented side," he said.
"To reach 7000 members is a milestone but we still have a long way to go as we build a great club to represent Greater Western Sydney and Canberra.
"It's been a great journey so far and we have been building the club in every way. We want to be a club owned by the people in the west and we will continue to raise awareness of the club and develop entertainment opportunities."
And with Easter around the corner, the Giants even have their own Royal Easter Showbag with team cap, footy and backpack.
But the Swans versus Giants showdown is set to be the biggest event yet for the western Sydney team, and Mr Matthews agrees.
"I think it is a historically big event that will capture the imaginations of fans like Origin does," he said.
"But as much as the stand alone fixture is important for the club's development, the season really started for us with the NAB Cup and we will be looking to improve each and every game."
The Swans and Giants will face off on March 24 at ANZ Stadium.