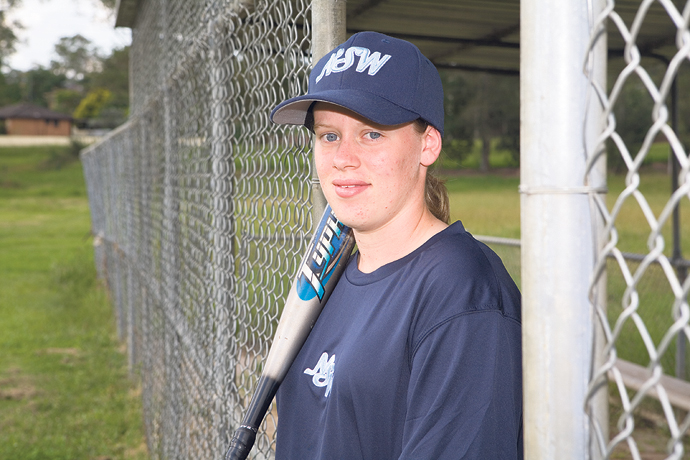 Local baseballer, Erin Morgan, is ecstatic to be representing NSW in the upcoming Australian Baseball Championships in two weeks time.
Erin, 14, first started playing baseball for the Penrith under eight's side and now in her fifth year of playing representative baseball, has been chosen to represent the state in the under 15's.
"It meant a lot to me to be selected – it's the biggest team I've played for at the highest level so it's exciting," Erin said.
The NSW side will verse other states in a three-day tournament at Canberra from April 6 to April 9.
Erin, who plays catcher and third base, has been training three nights a week for the tournament.
The teen is hoping the NSW side will have the same success as the Penrith Women's League team have had this season.
"In the finals we won 18-5 and in the under 17's side we just missed out in the finals 6-3," she said.