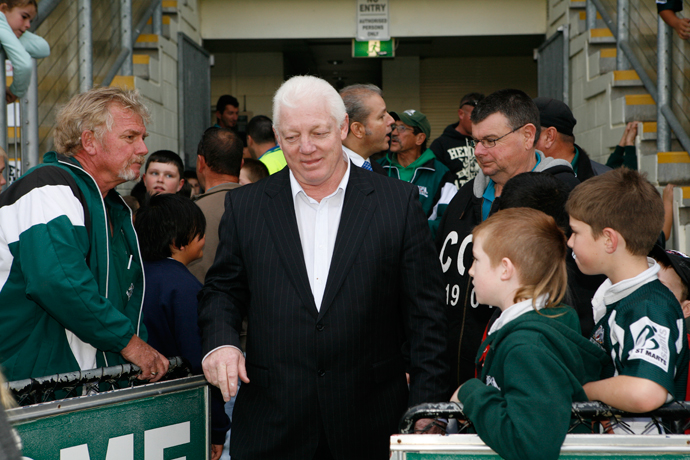 With the NRL season now just weeks away, Troy Dodds takes a look at the five key things to watch at the Panthers in 2012…
THE CLEARY FACTOR
New coach, new attitude. At least that's the talk coming out of the Penrith camp, where training has been in full swing since November. The arrival at Cleary at Penrith is significant, particularly after he showed his worth by making the 2011 NRL grand final while at the helm of the Warriors. Cleary is not talking about big goals – publically, that is – but knows the pressure that comes with being coach of a footy team in a city like this.
THE REVIVAL OF GUS
Phil Gould returned to the Panthers last year, but there will be much more focus on him this year now that he has settled in to the role as GM. 'Gus' has been an inspiration since joining the Panthers, but actions speak louder than words (even when they are Gould's always-inspiring words) and fans will be keen to see if the 'Gus' factor has an impact on the club in 2012. Gould has reacted strongly to several crisis incidents at the Panthers and all eyes will be on him throughout the year.
MICHAEL JENNINGS
After a horror 2011 season in which he scored just a couple of tries and faced several off-field incidents, all eyes are on Michael Jennings and just what he produces in 2012. Jennings is getting big money at Penrith, and needs to show his worth. There's nothing more spectacular than seeing Jennings in full flight and in 2012 the centre needs to get back to the form that saw him become one of the most exciting players in rugby league. The Panthers need Jennings to fire if they're going to do anything in 2012.
TIM GRANT
Tim Grant has the potential to be one of the most damaging forwards in rugby league and many believe that 2012 will be his year. Grant has proved a stellar forward over the last couple of seasons but with Petero Civoniceva gone, his mission just got more serious. If he chooses to accept it, then we could see Grant well and truly become a leader in the squad and it won't be long before we see him in regular representative jumpers. Should Grant produce something special in 2012, don't be surprised if the whole team follows.
NEW GAME DAY ATTITUDE
We're told that fans should expect some big changes to the way Panthers controls game days. One of the things likely to be addressed is the horrendous, boring gap between Toyota Cup and the NRL (which can sometimes be about 45 minutes). This is a problem at all grounds, though some clubs fill the gap and keep the excitement going better than others. With a new marketing team in place at Panthers, expect to see a new-look game day across 2012.