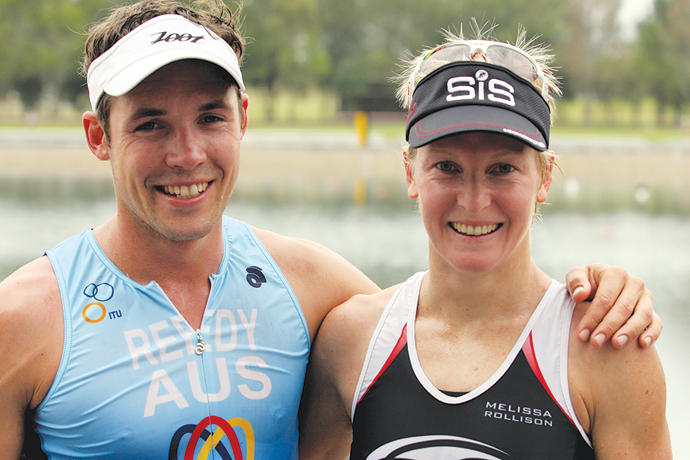 World Triathlon Champion Melissa Rollison proved she was too good for the rest at this year's Penrith Valley Nepean Triathlon.
The world champ smashed the ladies course record in a time of 1 hour 38 minutes and 35 seconds. Travelling from Brisbane for the second year in a row to compete in the event she says it was well worth the trip.
"I'm very pleased with my decision to come down from Queensland to race, the event is great and the excellent prize money is an added bonus," she said.
"I am happy with my effort in the race. Swimming is my weakest leg but the plan went well overall."
The event, which includes a 1km swim, 30km cycle and 10km run, took place last weekend with crowds turning out to cheer on the athletes.
"There has been a lot of training put in for the event, a lot of swimming, running and biking," she said.
The men's title went to Tim Reed from Lord Howe Island finishing in a time of 1 hour 29 minutes 14 seconds.
The Penrith Valley Nepean Triathlon celebrated its 30th anniversary on the day and none were prouder than the four competitors that have completed all 30 Nepean Triathlons held. The Penrith local athletes, Greg Chapman, Greg Davies, Eugene Irvin and Peter Smith all finished the race to receive a special plaque to commemorate reaching this milestone.
"It is getting harder each year but I wouldn't miss it for anything – it feels so special to cross the finish line and keep the sequence intact," Mr Chapman said.