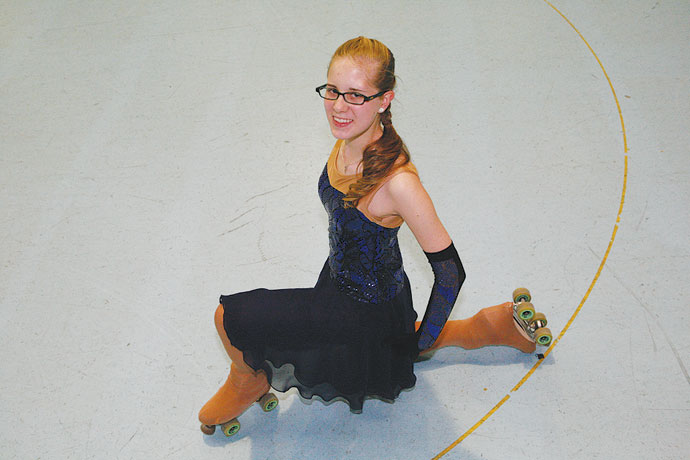 When it comes to unique sports, you don't get much more left of field than Artistic Roller Skating. But local skater, Nicole Manley, says that is the basis of its appeal.
"I am personally not a fan of mainstream sports so skating really attracted me," she said.
"It isn't your standard sport. It is very unique."
This rare form of skating has many facets including dance, figures, free skating, pairs and precision. These disciplines are all very unique as their skills and technical requirements are all different.
According to Skate Australia, artistic skating is the most graceful and colourful of all the disciplines in roller sports.
Nicole recently returned from the Australian Skating Championships held in Melbourne, where she competed against the best skaters around Australia.
She competed in three categories; dance, figures and creative solo dance.
The Caroline Chisholm College student placed 13th in both the dance and solo creative dance and placed 15th in figures.
In the figures discipline, skaters trace figure circles painted on the skating surface. Judges in figure events consider the quality of the skater's tracing of the circle, clean takeoffs, edges and correct placement of turns. The skater's form and posture is emphasised as well.
"It is very difficult to do and the more precise you are the better," Nicole said.
"The sport is all about skill, determination and a lot patience."
Nicole got involved with the unique sport after she attended a birthday party at Penrith Skatel when she was just eight-years-old. Since then no one has been able to tear her skates from her.
"My goal for the future is to just better my placement at nationals and keep training hard," she said.