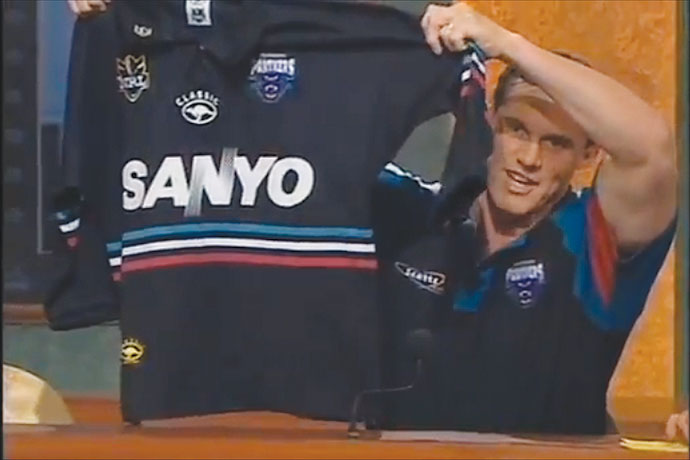 SANYO boss Bill Crichton says a takeover of the organisation is the reason behind its sponsorship of the Penrith Panthers coming to an end after 12 seasons.
Mr Crichton released a video message to Penrith fans on Wednesday.
"I'd like to take this opportunity to say thank you to all of the Panthers fans who have helped make our brand what it is today," he said.
"I'd like to thank the current and previous Board of the Panthers, the management and most importantly the staff who I have built up a fantastic relationship with in the past 12 years."
Mr Crichton said he would stay on as an avid supporter of the Panthers.
"Thank you very much, good luck and go the Panthers," he said.
The Panthers are now left looking for a new major sponsor, but the Weekender understands that several prospects are in the pipeline, with an announcement likely before the end of the year.
SANYO first sponsored the Panthers in the 2000 NRL season and has been there every year since.