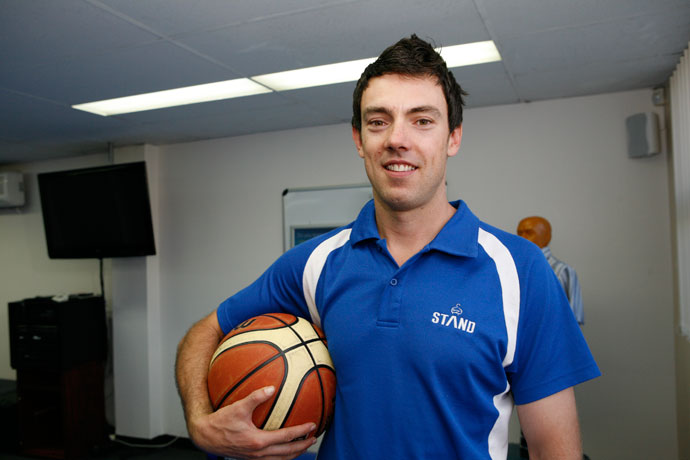 Local entrepreneur and PE teacher, Jeff Phillips, is giving back to the basketball community that he has been a part of for so many years.
He is organising a shooting and skills challenge to encourage interest in the sport at amateur levels – and he has the backing of the Sydney Kings.
"I approached the Sydney Kings with the idea that to strengthen the relationship between representative teams and local clubs there should be involvement of the clubs at home games," Mr Phillips said.
"Our concept is a 3 point shooting and skills challenge for male and female competitors from the large associations like Penrith, Hawkesbury, Manly, Norths, City of Sydney, Hills, St George, Bankstown, Parramatta and Sutherland."
The challenge is being hosted by Mr Phillips' business, STAND, which conducts training and education in women's assault prevention, workplace and school bullying, as well as violence and aggression solutions.
"'We are trying to create interest from the grass roots level, by giving the associations the opportunity to showcase their talent on a bigger stage. We are also trying to acknowledge the hard work of the unsung heroes, the coaches and associations and bring back the sense of community to the game," he said.
Check out the action this Sunday when Penrith take on Hawkesbury before the big game, Sydney vs Wollongong.