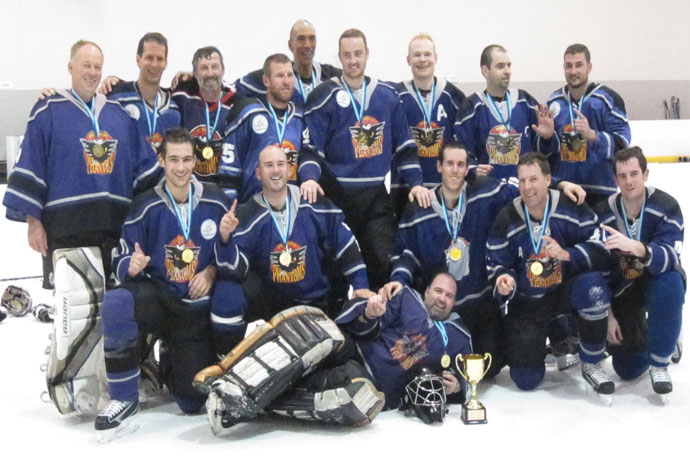 The Penrith Phantoms senior team have beaten the odds and won the 2011 NSW Ice Hockey Championship with a two-point grand final triumph over the Canterbury Ice Kings.
"To advance to the Grand Final, the Phantoms first eliminated last year's champions in an upset semi final encounter with the Liverpool Titans whom we failed to beat during the season – managing only two ties and three losses," said team captain George Kozumplik.
In the close game with the Titans, Penrith had to come back from a one-goal deficit three times, drawing the game at three points aside with just over two minutes left on the clock – sending the game into extra time but finished the game by scoring the winning point three minutes in.

The Grand Final saw the Phantoms dominate right from the drop of the puck and open the scoring less than five minutes in when Fritz Gaiser put away a rebound.
The captain then shot in a one-timer off a great pass from Shane McPherson of Cranebrook only five minutes later.
"The action then went from end to end with Penrith local and team goalie Robert Thompson making some great saves to hold onto the two-nil lead, helped by a solid effort by the team's defence."
Then with 11 minutes to go, three Penrith locals combined to give the Phantoms a three-nil lead when Michael Haynes scored, assisted by Ben Bennett – the team's leading scorer for the season – and James White.
"We conceded a late goal with just 15 seconds left in the game but the celebrations had already begun – everyone was ecstatic to have finished off the season so well."