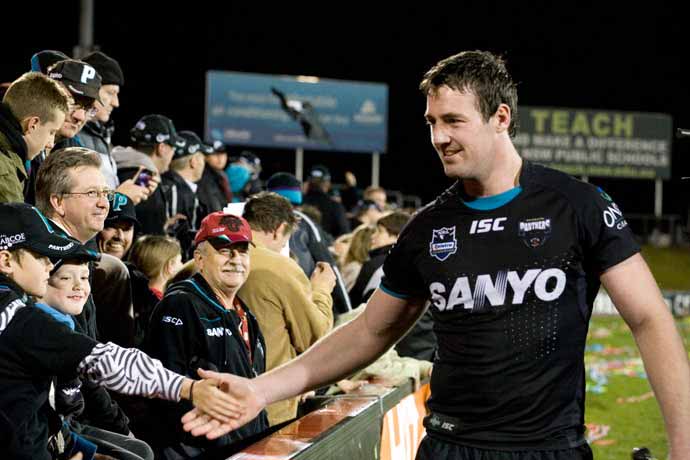 Penrith enter the Dragon's lair on Friday night for their final hit-out of the 2011 season.
Six weeks ago, we were looking at this game as a potential sudden death contest to keep the Panthers' season alive.
Unfortunately, five straight losses in the run to the finals dashed any chances Penrith had of salvaging what has been a roller coaster year at the club.
And what a roller coaster it has been. We've seen administrative upheaval, coaching changes, season-ending injuries, and player movements, suspensions and sackings.
Those were the lows. We've also seen a string of memorable mid-season victories (Parramatta in Round 19 comes to mind) that almost revived our season.
We've had the first grade debut of a couple of very promising youngsters in Harry Siejka and Blake Austin.
Perhaps most encouraging has been the arrival of Phil Gould as General Manager of Rugby League, whose experience and standing in the game will prove invaluable to the club in coming years.
Overall, it's fair to say that 2011 probably won't be remembered by Panthers fans for the right reasons, and many are already looking towards 2012 and the arrival of new coach, Ivan Cleary.
But does that mean there's absolutely nothing worth playing for in this final round contest?
Well, that depends on how much you like spoiling other teams' parties. And make no mistake – a victory to the Panthers this week will spoil the Dragons' party.
After a back end of the season where they've managed just three wins from 10, St George-Illawarra have slipped right out of top four contention.
An unconvincing victory over the Warriors last week has put them back on track, but a loss this week could see them slip as low as seventh place.
That outcome would resign them to sudden death finals football against the highly-fancied Eagles or Storm – an outcome no team in their right mind would hope for.
Unfortunately, Petero Civoniceva and Trent Waterhouse may have played their last games for the Panthers, with both men omitted from this week's line-up due to injuries suffered last weekend.
However, Luke Lewis is back on deck, and his footwork close to the line could wield a couple of four pointers against a Dragons' goal-line defence that has been uncharacteristically paper thin in recent weeks.
Matty Bell is promoted to the starting line-up in his last game for the club, while young Austin gets a second chance to show his stuff after impressing last week against the Raiders.