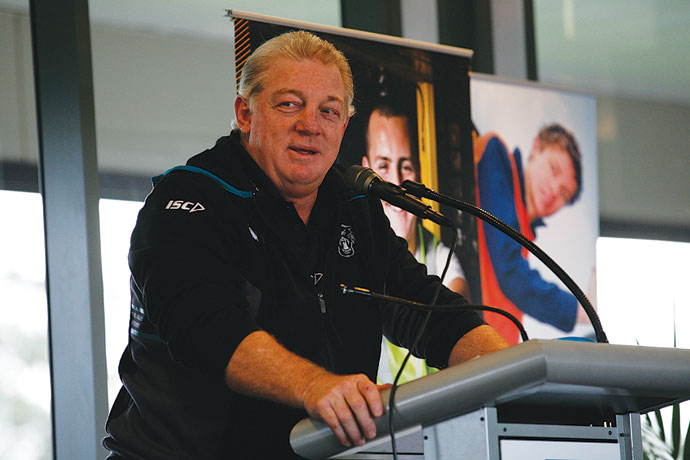 Penrith Panthers General Manager of Rugby League, Phil Gould, thinks he has the answer to the declining number of junior league players.
He is introducing a new game called Supertag, which combines rugby league and Oztag in one – essentially rugby league without the tackle.
Supertag is played on a full-field with 11 players, and uses the same skills of passing, kicking and shots for goal as rugby league.
With the support of Oztag Australia, Penrith Panthers will hold a gala day to showcase the new sport at Centrebet Stadium this Sunday, September 25.
About 1,000 young players from 65 teams have signed up for the day, including some from the Central Coast.
"The feedback so far has been amazing, we've had more teams interested to play than we can handle," Gould said.
Whilst there are obvious financial benefits for the club, Gould said that extra revenue didn't play a part in the push for the new game.
Despite the potential clash between rugby league and Oztag during the winter, Sue Howard from Oztag Penrith said they weren't too concerned about losing registrations.
"We have a great game with a solid 170 teams, which is up from the last two seasons," she said.