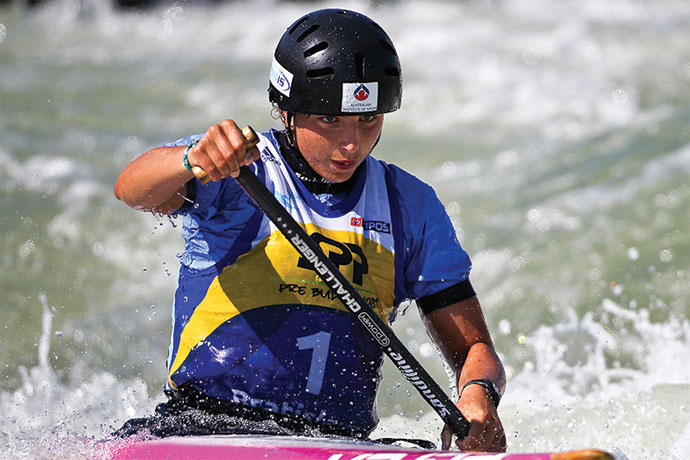 Penrith local, Jessica Fox, has led the Australian team to victory in the women's team canoeing event at the Canoe Kayak Slalom World Championships held in Bratislava, Slovakia, last weekend.
The relay team, made up of Fox, Ros Lawrence and Leanne Guinea, all put in a huge effort to secure the gold medal ahead of China, Germany, Canada and France in the finals on Sunday.
It was the first time the event has been contested at the World Championships.
Fox also had a good run in her individual events, placing sixth in the semi-final of the women's single canoeing but eighth in the final.
But Australia didn't fare so well in other events, although there were some positive outcomes for Olympic qualification.
The Australian team qualified for London in the women's single kayak, men's canoe doubles, and can qualify boats in the men's single canoeing and kayaking at the Oceania Championships qualifying event in Sydney early next year.
Fox secured London qualification for the women's kayak singles after finishing 19th in the semi-finals. London athletes will be determined at the qualifiers next March.