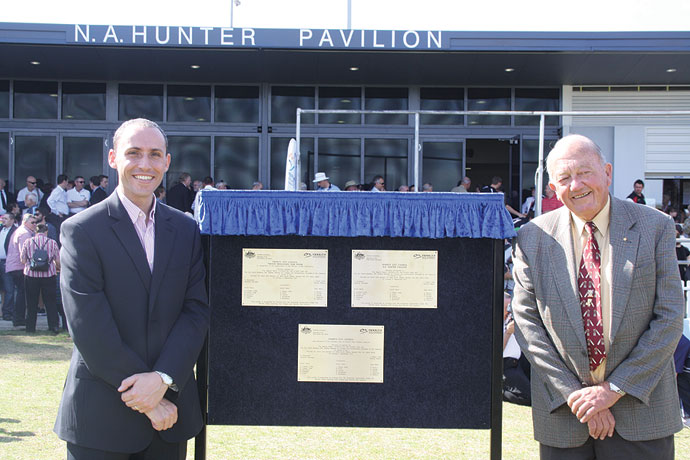 It is somewhat of a sleeping giant in Penrith, but cricket had a magical revival on Sunday when a huge crowd flocked to Howell Oval for the opening of the Penrith Valley Sports Hub.
The multi-million project has seen the construction of a new cricket pavilion and club house at Howell Oval and the redevelopment of the southern end of Penrith Stadium.
Federal Lindsay MP, David Bradbury, officially opened the new facilities following a great win by the Penrith IX over the NSW Speed Blitz Blues in a 20/20 match.
"Howell Oval and Penrith Stadium now rank as two of the most impressive sporting grounds in the region," Mr Bradbury said.
"These works have contributed to the development of a state of the art sporting and recreational precinct.
"I look forward to seeing many young sportsmen and women benefit from these first class facilities and go on to achieve sporting greatness on a state and national level."
Mr Bradbury was delighted that the new function room was named after local sporting icon, Trevor Wholohan, who has contributed 60 years of service to cricket.
Descendants of William Howell and Norman Hunter, after whom the oval and pavilion were named, were present for the opening.
"Penrith City Council would like to thank the Federal Government for its generous grant for the redevelopment of the Howell Oval facilities," said Penrith Deputy Mayor, Jim Aitken.