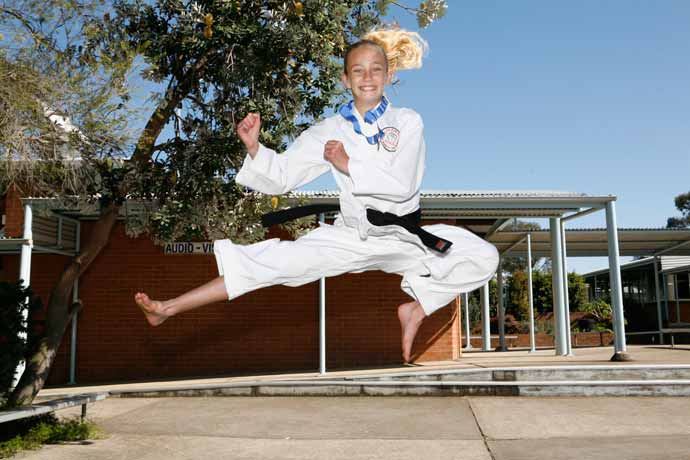 Don't let the blonde hair and cute smile fool you; this 11-year-old black belt is a Kata World Champion.
Taylah Stevens competed in the Go Kan Ryu World Cup tournament in Birmingham, England in July and took out the gold medal.
"When I found out I had won and I received my medal I was shocked," she said.
Kata is choreographed patterns of movement, which Taylah explained as being like a dance performance.
"In the same way dancers choreograph a routine, and we do the same in Kata and then perform to judges," she said.
Taylah started karate when she was four. Since then she has been national champion four times.
Her achievements were recently recognised by the State Government, with Mulgoa MP Tanya Davies presenting Taylah with a cheque to help pay for her recent World Cup tournament.
"I was proud to present Taylah and her parents with a cheque… which will go a long way to covering the expenses," Mrs Davies said.