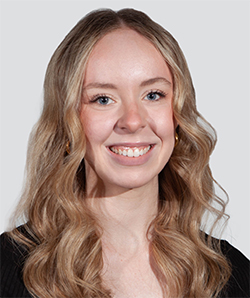 Dance mums, dads and grandparents – recital season is officially approaching!
One of my fondest memories of growing up in dance and cheer is sitting with my mum as she put on my makeup the morning of a concert or competition.
Though it may not be one of her fondest memories – as in hindsight I probably wasn't the easiest canvas to work with – it made me love makeup, and taught me a lot of what I know today. If you don't consider yourself a pro at makeup yourself, the thought of putting it on your little dancer on the biggest day of their year can be a daunting one.
If you're in need of a few pointers on products and application, just keep reading.
Base
As far as foundation and concealer go, full coverage and matte are the words to look for. This ensures that everything will look flawless under stage lights, and won't get as shiny throughout the day. For oilier skin types, you can also go in with a setting powder. Older dancers can have this on-hand through the day for touch ups if necessary.
When it comes to contour, bronzer and blush, more is more. You might think your dancer looks like a clown in the bathroom at home, but on stage is where it will really shine! However, I don't mean 'shine' literally – keeping highlighter to a minimum on the face will prevent them from looking sweatier than they probably already are after 10 routines.
Eyes
Eye makeup is where it starts to get a little bit trickier, as many of the specifics will be dictated by your studio.
If you're planning to splurge on one product, I believe that your eyeshadow palette should be it – they're often more pigmented, and easier to blend! However, most looks can be done with just a few shades, meaning a smaller palette like the Tarte Maneater Eye Shadow Palette Mini will do the trick.
Eyeliner can be a sore point for even the most experienced makeup artists, so if it's mandatory for your studio do it, it's all about figuring out what you're most comfortable with. If you're going with a liquid liner, I find that a felt tip applicator is the easiest way to go. However, you can also use something like the Quick Flick which stamps the wing on for you, or use an angled brush to apply eyeshadow in the shape of a wing for more control and less mess.
To pull the look together, opt for bold lashes. There are plenty of great mascaras that you can buy from the supermarket – Maybelline makes some of my favourites! For older dancers, strip lashes are always an option to add oomph. Just make sure you're using a good quality glue like the Duo one, so they don't pop off on stage!
Lips
Lips are a vital part of stage makeup, no matter how old your dancer is. Wearing a bold lipstick – even for tiny tots who might not have anything else on their face – will ensure that you can see their smiles all the way from the back of the auditorium.
Starting out with a lip liner enables you to create the exact shape that you're working with when your dancer's lips are taut, so then you can simply fill in the lines. If you don't have a lip liner, try wiping the foundation off their lips with a damp q-tip.
Next up, I would highly recommend going in with a matte liquid lipstick. Though a traditional lipstick or gloss might feel more comfortable, and may even look nicer, they lend themselves to constant reapplication – which will often fall in the hands of busy teachers – and smudging.
There's nothing worse than red lipstick getting all over your dancer's hands, face, or costume!
For a lip that will last, look into the Colourpop Ultra Matte Liquid Lipsticks, or the Maybelline Superstay 24H Liquid Lipstick.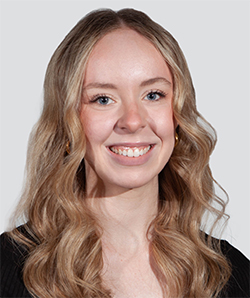 Cassidy Pearce is a news and entertainment journalist with The Western Weekender. A graduate of the University of Technology Sydney, she has previously worked with Good Morning Macarthur and joined the Weekender in 2022.