QBD Books has officially expanded into the music world for the first time, stocking vinyl records in stores across the country thanks to a new partnership with Sony Music.
According to QBD Books CEO Nicholas Croydon, the idea for the partnership came about following the closure of Australia's Sanity stores, leaving few places for vinyl music lovers to shop the products in person.
Ultimately, he realised that books and vinyl records go hand in hand, and approached Sony with the goal of creating something special.
"I had this vision in my head of sitting in your armchair, reading a book, cup of coffee or a wine in hand, with your favourite record playing in the background," he said.
For the first time ever in 2023, Croydon said that vinyl sales at Sanity were greater than CDs, meaning the transition couldn't have come at a better time.
The new collaboration means that shoppers at QBD Books stores, including the Penrith location, will have access to thousands of popular vinyl records.
"Our problem in the store is space, always – we can't have loads and loads and loads of vinyls, because we have loads and loads and loads of books," he said.
"We've got the top 100 in store, the top 250 in stock online, and then the rest of the Sony catalogue, we can order in."
Croydon said he's most excited about the increase in accessibility that the partnership will provide.
"We've had the same issue with books in regional communities. Every time we open up a book shop in these regional centres, people will say 'Finally, we've got a book shop', because all they can do is go online," he said.
"A lot of people don't like online shopping; it's very hard to browse online, and they want to talk to people. I think that will be the same with music, that now people will see it, and if they've got a record player, or they're thinking of buying one or starting a collection, they've got somewhere easy that they can go and get advice and pick up products."
Plus, with the biographies and autobiographies of musicians always popular, there are endless possibilities when it comes to packages.
"We get a lot of music books, so we've got Britney Spears out at the moment, and obviously we've got Britney vinyls now," he said.
"I think there will be room to put promotions together, put competitions together, and sell across the media."
With only a portion of the industry covered in the current deal, Croydon advises shoppers to keep their eyes peeled, with expansions to QBD Books' vinyl range expected to be announced in the near future.
"As it's moved on, because Sony is just one part of the music industry, I'm now speaking with Warner Music and Universal, and between those three, that will capture most of the artists that people will want," he said.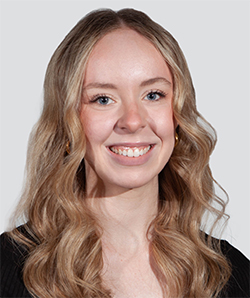 Cassidy Pearce is a news and entertainment journalist with The Western Weekender. A graduate of the University of Technology Sydney, she has previously worked with Good Morning Macarthur and joined the Weekender in 2022.