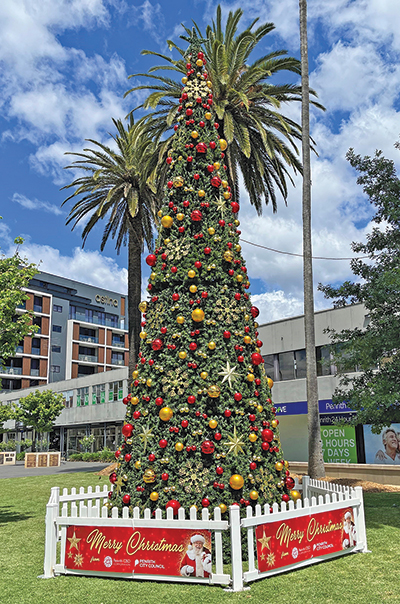 The festive season has officially arrived, which means the countdown is on to Penrith CBD Corporation's iconic Christmas Tree Lighting extravaganza.
CEO Gai Hawthorn said she can't wait for Christmas cheer to return to Penrith this weekend.
"It's the beginning of our season for shopping and dining local, and we're so pleased that there's lots of free activities, and we can bring the community together to light our tree," she said.
The Christmas Tree Lighting event will be on in Memory Park from 5pm to 9pm this Friday, November 17, with no limit to how much family fun can be had.
"There'll be quite a lot of cafés and shops open along High Street, so you can come along and have an affordable dinner," she said.
"We'll have lots of food trucks, market stalls, free entertainment, roving bouncing elves, free craft, free balloons, free face painting, airbrush tattoos, and more!"
There will also be entertainment from local dance schools, and plenty of rides to enjoy.
Hawthorn said the popular animal farm will also be returning for the first time in a few years.
However, the most exciting thing is the addition of the new gingerbread charity challenge.
"We've asked seven local businesses to chip some dough in and support seven local charities," she said.
"We'll have first, second and third, and those charities will take some money away to help them with Christmas, which is so important.
"It will be judged by our Mayor Todd Carney, Karen McKeown and Melissa McIntosh, so that will be exciting, and we'll announce it just before Santa arrives at 8pm."
But, of course, the main attraction of the Christmas Tree Lighting event is the lighting of the Christmas Tree.
"The Mayor will light the tree and count it down with all of our beautiful sponsors – because this event wouldn't happen without our sponsors, of course," she said.
With plenty of local businesses getting involved in the event, Hawthorn is hoping to see all of Penrith take to High Street on Friday to join in on the festivities.
"We want to see as many people come out and enjoy the market stalls and do a bit of early Christmas shopping at affordable prices, and there'll be lots of treats for the kids," she said.
"It's a beautiful time to come out and be a part of the community, and enjoy Christmas!"
For more information, visit the Penrith CBD Corporation Facebook page.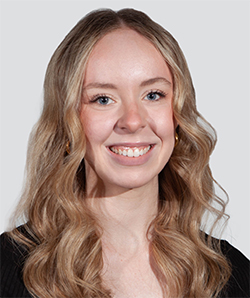 Cassidy Pearce is a news and entertainment journalist with The Western Weekender. A graduate of the University of Technology Sydney, she has previously worked with Good Morning Macarthur and joined the Weekender in 2022.