When it comes to Aussie music, few bands stand up to the success of Jet.
20 years on from the release of their debut album 'Get Born', which produced a string of hit singles like 'Are You Gonna Be My Girl', guitarist Cameron Muncey said its continued airtime has been completely unprecedented.
"This longevity is definitely an eye opener," he told the Weekender.
"When we just went and did our most recent tour, there were lots of young faces. We'd hear stories and meet people and they'd be, like, 25, and they'd say, 'I loved your song when I was a kid', and now they get to come out and see us.
"I think it's really great that it's gone across the generations, but we never expected it. You just write what's on your mind, and then what happens, happens, if it connects, it does, and it definitely has."
Though Jet has had its fair share of breaks over the years, Muncey said it's his friendships within the band that keep him coming back.
"It's like a family in all senses – good and bad," he said.
"We've all grown up together our whole adult lives, I've known the boys since I was 14 or 15, so it's a long association. It's our whole lives."
After their most recent separation in 2019, Jet came together once again this year, just in time for their induction into the ARIA Hall of Fame later this month.
"It's a huge honour, when you see the other names in there from Paul Kelly to Archie Roach," he said.
"I guess you become a part of the furniture in the Australian music industry, although I guess that's not a very glamorous way of putting it. You go to the trophy room!"
Over the past few decades, Muncey admitted that a lot has changed as far as touring goes. But, one thing that doesn't change is his love of the music – thanks to the fans.
"It goes up and down – you get sick of a song, and then it makes a comeback in your mind somehow," he said.
"There's things that I'll be like, 'I hate that song', and everyone knew in the band, 'Cam doesn't like that', and then recently, I've been like 'I like that song again!'.
"With music, you're always writing and recording, and you're always more excited about new stuff – even the thing that you came up with this morning, it's just got that novelty of the new to it, and that excited feeling about it. But, when you get up on stage and you play to people and they sing things back to you, that brings back that feeling."
Just a week after their induction, Jet will be heading to Panthers as part of Great Southern Nights with an unforgettable show celebrating 20 years of great music.
"It's an incredible show – the visuals are fantastic, and we're really, really stoked about how it looks," he said.
"We'll do the whole of 'Get Born', plus extras. You will leave satisfied!"
And even after all that time, Muncey promises they'll be in tip top shape.
"We're not dragging our arses off the couch all fat and smelly," he said.
"Nic's voice is as good as it ever was, he'll be screaming his balls off. It's all there!"
Jet will be on at Panthers on Thursday, November 23 at 8pm. Tickets are $65.30. To book, visit penrith.panthers.com.au.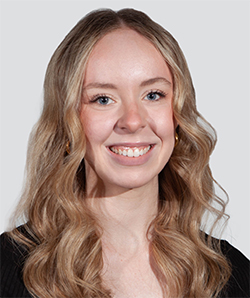 Cassidy Pearce is a news and entertainment journalist with The Western Weekender. A graduate of the University of Technology Sydney, she has previously worked with Good Morning Macarthur and joined the Weekender in 2022.