A new pharmacy could be coming to Colyton if plans submitted to Penrith City Council are approved.
In a Development Application (DA) lodged to Council last week, ArtMade Architects proposed to demolish the existing house at 135 Carpenter Street, Colyton, and construct a two-storey shop top housing building.
The Statement of Environmental Effects (SEE) attached to the DA detailed plans for a commercial premises with ancillary bathrooms and storage space on the ground floor and a four-bedroom residential apartment with a dedicated entrance, private open space, and balconies on the first floor.
It also sought consent for associated works, including a new driveway and parking area, landscaping and stormwater works, and signage.
The developer said the proposal is in the public interest and has taken into consideration the desired future character of the area.
"There are no unreasonable impacts that will result from the proposed development, therefore, the benefits of providing an improved dwelling in a well serviced area outweigh any disadvantages and as such the proposed development will have an overall public benefit," the document said.
"It is considered that the proposal will deliver a suitable and appropriate development for the site and is worthy of approval."
According to the SEE, the site is located within a well-established residential area of Colyton, approximately 3km south-east of St Marys town centre and 10km east of the Penrith CBD.
"The site is in proximity to various open space reserves such as Kevin Maley Park and Brooker and Day Street Reserve," the document said.
"The site is well located in terms of public transport being directly opposite to a bus stop connecting the locality with Penrith CBD."
If approved, the new pharmacy will be open from 6am until 8pm Monday to Sunday, serving as a relocation of the existing pharmacy at 30 Day Street, Colyton.
The development, which is estimated to cost around $ 1 million, is currently being considered.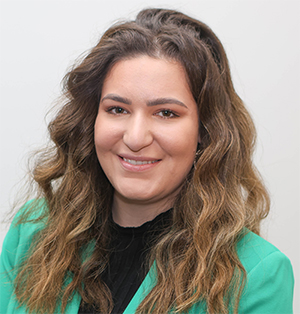 Formerly with the ABC, Makayla is a graduate of Western Sydney University. She covers a variety of news topics for the Weekender, including courts.