A total of 27 cars worth over $2 million have been seized while 20 people have been arrested so far for their alleged roles in providing vehicles to Organised Criminal Networks for the purpose of violent crime.
The allegedly stolen cars seized by police include a variety of makes and models such as Porsches and Ford Rangers, which have been located across the Sydney metropolitan area.
Some of the vehicles were found containing jerry cans of fuel which detectives allege suggests the cars were lying in wait for their use in Organised Crime Networks (OCN) homicides or firearm violence.
Of note, about 7.15am on Wednesday, November 1, officers – with assistance from Raptor Squad – executed search warrants at homes in Cranebrook and Tregear, where they arrested a 31-year-old man.
During a search of the addresses, police located car and house keys, an allegedly stolen Yamaha motorcycle, electronics, knives and metal poles believed to be used as weapons.
All items were seized to undergo further forensic examination.
The man was taken to Penrith Police Station, where he was charged with 11 property related offences, relating to seven motor vehicle thefts. He was refused bail and appeared before Penrith Local Court last Thursday, where he was formally refused bail to reappear in the same court on Friday, January 19 next year.
Task Force Magnus Commander, Detective Chief Superintendent Jason Weinstein said police have foiled a number of violent crimes through the seizures of these allegedly stolen cars.
"Successful Task Force Magnus proactive taskings have been pivotal to our fight against Organised Criminal Networks," Weinstein said.
"That includes the seizure of what are becoming known as 'kill cars' – cars we will allege were stolen for the purpose of use in carrying out violent crimes across Sydney."
Weinstein said tracking down such vehicles plays a crucial role in stopping crime.
"We are not just solving the violent shootings which have preceded us, but we are actively working to stop any more from occurring," he said.
"We know that cars are critical in organised criminal operations and that's why we're targeting them so fervently."
Anyone who has information about these issues should contact police.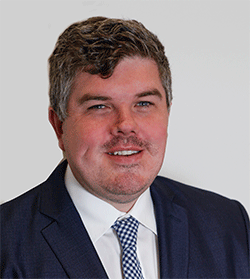 Troy Dodds is the Weekender's Managing Editor and Breaking News Reporter. He has more than 20 years experience as a journalist, working with some of Australia's leading media organisations. In 2023, he was named Editor of the Year at the Mumbrella Publish Awards.