Penrith continue to remain confident of keeping star five-eighth Jarome Luai past next season.
As of today, November 1, the 26-year-old three-time Premiership winner is officially on the market, free to explore his options for the 2025 NRL season and beyond.
Media reports suggest the NSW Blues five-eighth could command more than $1 million a year at a struggling club like the Wests Tigers or Bulldogs, who are both in desperate need of a high quality half to turn their fortunes around.
Speaking at the MyPlace announcement on Wednesday morning, Panthers coach Ivan Cleary said the club was "comfortable" with the Luai contract situation following a meeting with him last month.
"We're very comfortable with where it's at," Cleary said.
"He's exploring his options. He knows where we are at, so it's just a matter of him seeing what's out there and coming back [to us] and we'll see what happens after that.
"I won't be telling him to do anything. He knows what we think of him. I personally believe that he belongs here. We're good for him and he's good for us."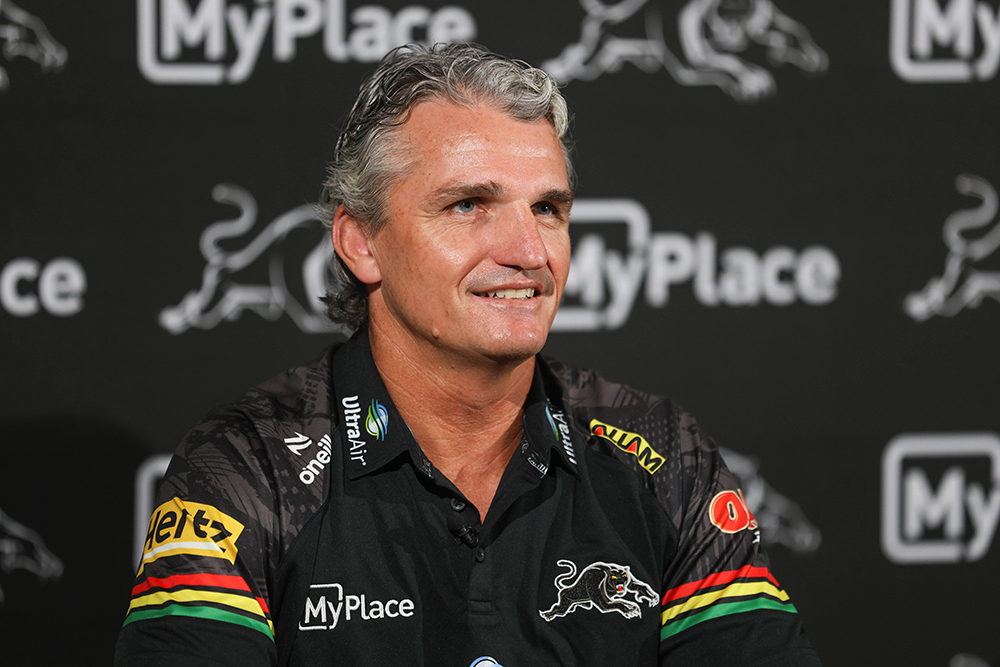 It's been reported that the Panthers have offered Luai a new two-year, $850,000 a season deal to remain at the five-time Premiers.
Cleary says he's confident Luai wants to remain a Panther beyond next year, but nothing is certain in the business of sport.
"We're not constantly talking to him. I feel this is the strength of our club – we trust people and they trust us. It's about a balance, really," he said.
"Jarome is 100 per cent clear on where we are at… we trust him to go out and source the market and have a look at what's out there.
"We've made it pretty clear what we can afford but obviously there's always things you can maybe do, or you can't [to get the deal done]. We're trying to make it really clear we want him to stay, and we'll try and work it out as we go.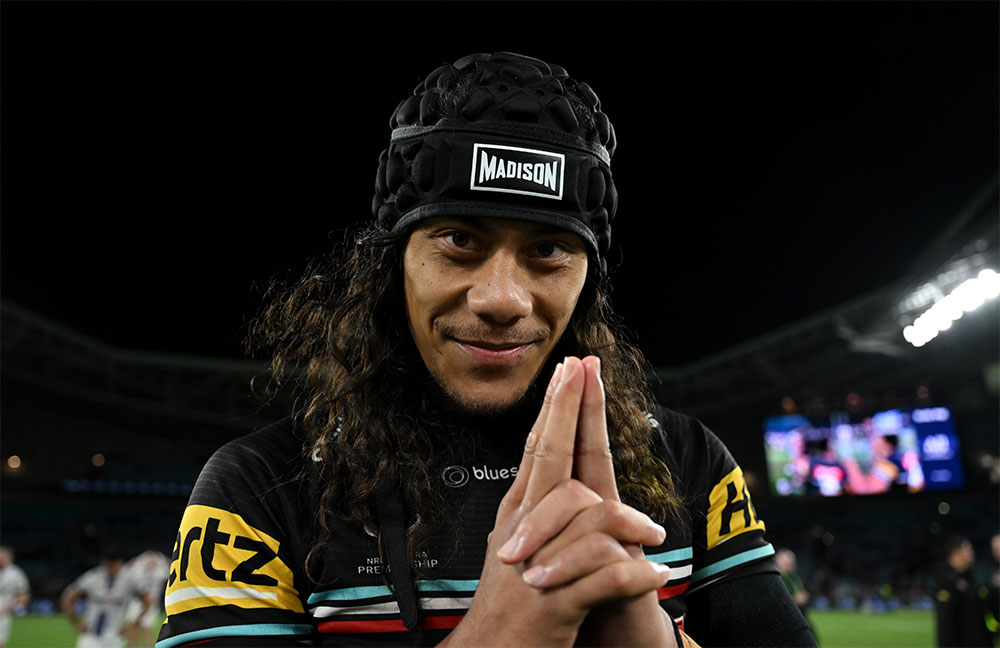 "I'm pretty sure he wants to stay as well, but money talks, so I guess we'll see."
Panthers General Manager Rugby League Matt Cameron, who is leading the contract negotiations alongside Cleary, said the club is in no hurry to get a deal done with the Samoan international, that's despite several other Panthers players free to test the market as of today including Mitch Kenny, Sunia Turuva and Taylan May.
"We're not in any rush at the moment. We are confident we can do what we need to do, not only in the Jarome situation, but I'm pretty confident we can sort the roster out the way we want to sort it out moving forward," he said.
"This club and the success the team has had over the past four years has been built on some disciplined salary cap decisions. We think we can get a deal done [with Jarome], if he wants to be here, and we're confident we can sort it out."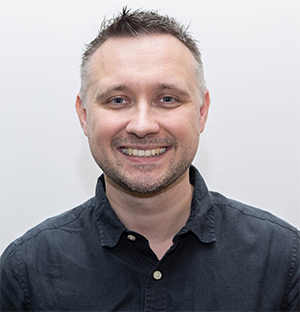 Nathan Taylor is the Weekender's Deputy Editor and Senior Sports Writer. He also compiles the weekly Chatter on the Box TV column. Nathan is an award-winning journalist, who has worked at the Weekender for a decade.