Optus continues to experience a nationwide outage that is impacting both mobile phone and Internet services.
The telco is working to fix the problem, which started in the early hours of this morning.
Millions of customers are impacted, including businesses who are in some cases unable to operate.
"We're aware of an issue impacting Optus mobile and NBN services and are working to restore services as quickly as possible," Optus said in a statement.
"We understand connectivity is important and apologise for any inconvenience caused."
Technology expert Trevor Long said it was an unprecedented outage.
"This is the biggest telco outage we've ever seen in Australia," he told Radio 2GB.
Optus has been criticised for its lack of communication with customers, choosing only brief statements on Twitter and an interview on ABC Radio Sydney to provide updates.
It has refused to hold a media conference.
In the bizarre ABC interview, CEO Kelly Bayer Rosmarin suggested customers should look at the Optus website or the MyOptus app for information.
"Our team is still pursuing every possible avenue. We had a number of hypotheses and each one so far that we've tested and put in place new actions for has not resolved the fundamental issue," she said.
Optus about to turn the outage disaster into a second-order PR disaster.

Communications minister Rowland basically holding a nationally broadcast presser to say where are they.

And, Optus CEO calls into one ABC radio show.

— Mark Di Stefano (@MarkDiStef) November 8, 2023
Anyone with Optus as their mobile phone provider can still contact 000, but landline customers cannot all emergency services.
NSW Police has confirmed their emergency lines are not impacted.
"Due to the ongoing Optus Network outage, the NSW Police would like to reassure the community that there are no issues affecting Triple Zero ('000') phone calls," a Police spokesperson said.
"Police urge anyone requiring urgent assistance to contract Triple Zero."
Due to the ongoing Optus outage our call centres are unable to receive calls. Our ATMs, NetBank, CommBank app, Branches, CommBiz and merchant terminals are still available. You can still get in touch via the CommBank app or online banking, but there may be delays.

— CommBank (@CommBank) November 7, 2023
Commonwealth Bank confirmed it is unable to receive calls at its call centres due to the outage.
Locally, a number of businesses are impacted.
Penrith Party Hire has confirmed it has no phone system or Internet available.
World of Swimming has no phone access but remains open.
Penrith Indoor Sports and Recreation also has no Internet or phone access.
Communications Minister Michelle Rowland fronted a media conference at 11am, saying "it is vital for Optus to be transparent and timely" in its updates to customers.
"This is a deep fault. It has occurred deep within the network and has wide ramifications across mobile, fixed and broadband services for Optus customers," she said.
#BREAKING: Optus is currently down across the country. #9News pic.twitter.com/PgkOVAuO61

— 9News Australia (@9NewsAUS) November 7, 2023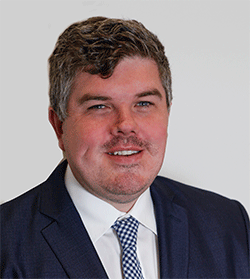 Troy Dodds is the Weekender's Managing Editor and Breaking News Reporter. He has more than 20 years experience as a journalist, working with some of Australia's leading media organisations. In 2023, he was named Editor of the Year at the Mumbrella Publish Awards.