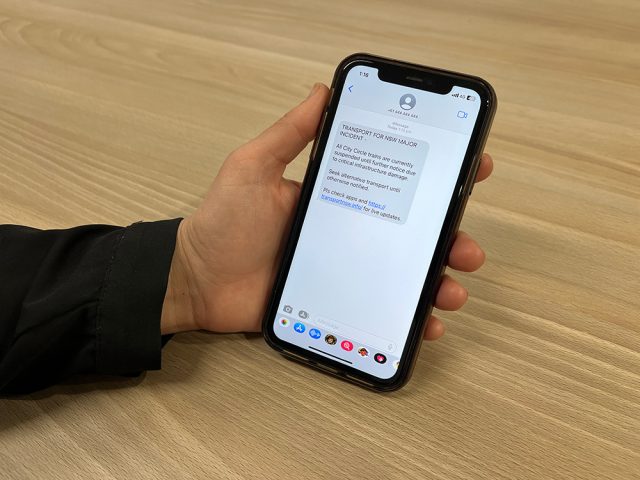 New initiatives and technology will be rolled out to help give passengers a more user-friendly experience at train stations.
Following the initial Rail Review in May, Sydney Trains has accelerated a five-point plan to ensure passengers have simple, real-time information to help them travel on the rail network.
The plan includes:
• Launching Geotargeted Broadcast SMS alerts during significant network incidents, providing real-time updates via text messages to a large number of nearby people, similar to localised text messages used by NSW Police.
• New smart screens at key locations to help passengers connect across all public transport services.
• More customer experience team members deployed to help passengers when and where they need it most.
• Better informed frontline staff by streamlining information from the Rail Operations Centre, ensuring station and train announcements are faster, more accurate and in real-time.
• An awareness campaign to help passengers understand the lesser-known journey planning tools available to them on the Opal Travel App.
The Geotargeted Broadcast SMS platform will be used by Transport for NSW for the first time to send alerts about an incident or service disruption to hundreds of thousands of nearby passengers and others in the area.
More than 45 new smart screens are being rolled out at 21 busy transport hubs. The digital screens display live information for all modes of nearby transport, providing greater connectivity and alternative options.
In addition to improved technology, additional face-to-face support will be available when it's needed most, with new Customer Experience Team Members recruited to assist during major events and disruption.
"We're acting on another key recommendation from the initial Sydney Trains Review," said Transport Minister Jo Haylen.
"By staying on top of the maintenance backlog, we'll reduce the number of potential rail disruption on our network. But no matter how well maintained our railway is, disruptions will still occur from time to time, so we're working hard to make life a bit easier for passengers when those issues arise.
"When there's rail disruption, we know one of the most frustrating things for commuters is not having information on-hand to help them make decisions about the best alternative, or when services will be back up and running."
"For the first time ever in NSW, we'll be able to text up to thousands of phones at once, providing instant access to vital information relating to transport network disruptions.
"Passengers deserve the best possible journeys, and improving the way we communicate with them is a big part of that. We want people to be able to get where they need to go in the most efficient and informed way.
"Not only are we embracing new technology including real-time data, we're also bringing on more of our wonderful frontline staff to assist passengers during times of disruption."
Sydney Trains Chief Executive Matt Longland said upgrading stations with modern technology such as multi-modal smart screens is an important step to help passengers feel more confident with their travel plans and connect with other modes of transport.
"Training frontline staff to provide accurate, real-time customer communications during times of disruption will support our passengers when they need it most," he said.
"Our staff are the cornerstone of our rail network. By equipping them with the necessary tools, we can ensure passengers are kept informed and have a seamless travel experience."