Now that Halloween is over, Christmas fans are well and truly ready for the festive season to begin. But, according to Shannon Gow from Sydney Party Warehouse, some people have been preparing for months.
"Usually we start seeing people coming in around July, because there's Christmas in July, and after Halloween, definitely," she said.
"It's definitely best to come in early, because a lot of our stock sells out quickly."
As far as trends go for this year, Gow has already been seeing customers taking the DIY approach, with kits flying off the shelves.
"We've got some 'do it yourself' things where a lot of people make their own with balloons," she said.
"A lot of customers have come in and bought things, then shown us!"
But, if you're going traditional this year, Gow assures they've got it all.
"A lot of the inflatables will be popular, we'll be getting new inflatables," she said.
"Christmas stockings, baubles, tinsel, ornaments, gift wrap – we've got a whole variety."
Christmas Warehouse store manager Lydia Oreshkin said she's just as excited for Christmas prep to start as her eager customers.
"November first, onwards!" she said.
With the store having been open for the year since September 21, Oreshkin said it's never too early to start stocking up for the holiday, with early preparation integral in assuring you beat the crowds, and get exactly what you want.
"Shopping starts in mid-November for most people, and then you have the die-hards that come in any time from October that need to set up the lights on their house because it takes so long," she said.
"A lot of people wait until later so they can see if they can get more bulk stuff discounted, but that's not the case. You may as well come in early and get it while it's all full!"
Though a traditional Christmas is always in, Oreshkin said she's predicting an explosion of colour this December.
"Grinch this year is massive, so there's a really big emphasis on Grinch, and we also have a Candy Land theme which is very, very big. That's the new style," she said.
"This year, along with the candy theme, they've also brought in a fun style in candy, so it's got doughnuts and sprinkles, which is going crazy."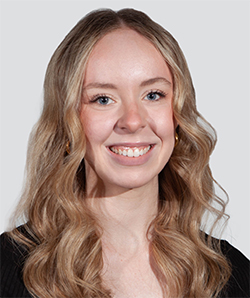 Cassidy Pearce is a news and entertainment journalist with The Western Weekender. A graduate of the University of Technology Sydney, she has previously worked with Good Morning Macarthur and joined the Weekender in 2022.