Penrith Community Kitchen is bringing the Christmas spirit to those in need this December.
The Kitchen is calling on the community to come together and donate items that can be packed into hampers for the underprivileged and homeless.
Penrith CBD Corporation CEO and Penrith Community Kitchen Secretary, Gai Hawthorn, said this year's Christmas Appeal will support local families.
"We can't bear anyone to go hungry in Penrith this Christmas," she told the Weekender.
With the rising cost-of-living, there's no doubt that more people than ever before are feeling the emotional and financial burden this festive season.
According to Hawthorn, Penrith Community Kitchen needs items like rice, pasta, sauces, soft drink, water, long life milk, coffee, teabags, sugar, cereal, biscuits, toiletries, cleaning products and washing powder, which can be packed into relief hampers and distributed.
"We're asking people to donate whatever they can," Hawthorn said.
"You can also buy a hamper from ABCOE for $35 or make a donation through our website and we can buy them."
Hawthorn said they'll be accepting donations until December 12, encouraging everyone who is able to do something positive this Christmas.
"This year more than ever, people are in need," she said.
"If everyone, just once a week, adds one item to their shopping and drops it off, that makes a difference."
Hawthorn believes it's important to help those who are struggling this holiday season, even if it's just by donating a $5 tin or packet of biscuits.
"Christmas is about giving back and I think that's a strong message that we should be teaching everybody," she said.
"We are a very passionate area and I think it's about knowing that you've done something to add value to your community and help people."
People wanting to donate children's toys will be able to put them under Rotary's 'Giving Tree' at Penrith RSL. And for those who are unable to donate, there is an opportunity to register and get involved with preparing the hampers on December 13 and 14.
"We all feel that it's an exciting time and we love to get together with families, whether it's for food and gifts or just the love that we share, but just take a moment to think about those that don't have any of that," Hawthorn said.
All donations for Penrith's Community Kitchen Appeal can be dropped to PCYC at 100 Station Street, Penrith.
To find out more information, email [email protected].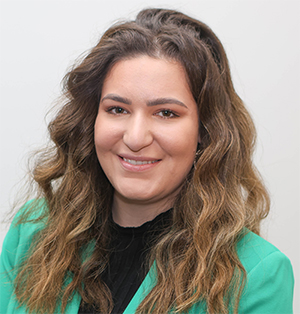 Formerly with the ABC, Makayla is a graduate of Western Sydney University. She covers a variety of news topics for the Weekender, including courts.