Penrith City Council is set to move to an online booking and venue management system for its 250 bookable spaces across the city.
Council manages a range of community facilities, sporting reserves, passive reserves, parks and Ripples.
Council's Community Facilities & Recreation (CF&R) Officers currently manage function and hall bookings, casual and regular hirers, as well as casual and seasonal bookings of our sports and recreation and open space facilities.
The Ripples team manage casual and term bookings, including Learn to Swim and memberships, sports halls, bookable rooms and spaces, aqua spaces, and fitness classes.
Currently, some of these processes are manual, and Council does not provide the ability to book or pay online.
"As a result of a business case assessment, it has been identified that an online venue management booking system and software solution is required to deliver a seamless booking experience across all touchpoints (for internal staff and our external customers), to enable Council to deliver on its Customer Promise and create capacity within departments to move away from administration heavy processes and effectively manage and facilitate the use of community, sport, recreation and open space facilities," a report to Council said.
"An online booking system provides a convenient and accessible solution. It will create an opportunity for Council to streamline processes for customers and staff, improve efficiency and responsiveness, centralise data, and provide Council with improved data analysis allowing valuable insights and strategic planning with data-driven decisions."
Council recently held a tender process, with four companies responding to implement and manage the system.
Councillors tonight agreed to engage Programus Australasia Pty Ltd to set up, configure and implement the system for a total price of $181,750 (excluding GST). An annual subscription of $45,000 will also be paid, with the contract for three years plus two one year extension options.
The total price over three years will be $316,750.
Programus Australasia Pty Ltd was the most expensive tenderer, but met all requirements of the tender, which other companies could not match.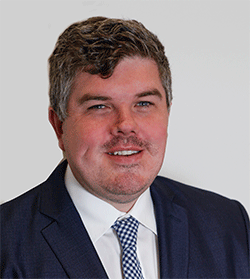 Troy Dodds is the Weekender's Managing Editor and Breaking News Reporter. He has more than 20 years experience as a journalist, working with some of Australia's leading media organisations. In 2023, he was named Editor of the Year at the Mumbrella Publish Awards.