A piece of land that has sat dormant on Mulgoa Road for years could be turned into a BMW and Mini showroom under plans submitted to Penrith City Council.
The site at 229-231 Mulgoa Road in Jamisontown, at the intersection of Willoring Crescent, was once a busy service station, but has been left vacant for more than a decade with concerns over soil and groundwater contamination associated with the previous use.
In a Development Application (DA) submitted to Penrith City Council, Sime Darby Motors Group Australia says a Contamination Assessment undertaken by CONSARA included a comprehensive review of all previous contamination investigations on the site associated with the remediation works undertaken between 2007 and 2013, as well as updated groundwater testing undertaken in 2023.
The Assessment subsequently concludes that the site is suitable for ongoing commercial / industrial uses, such is what is being proposed.
The DA proposes the building of the BMW and Mini showroom, as well as a service centre on the site.
The proposal aims to develop a single-storey building located in the southern part of the site, with a six metre setback to Mulgoa Road and a minimum 16.2 metre setback from the main building to Willoring Crescent.
It will include a vehicle sales area fronting Mulgoa Road, including BMW and Mini showrooms, 'multi function bays' (for customers collecting new cars / additional display area etc.), reception desk, café area and sales offices.
A mezzanine with staff facilities including meeting room, offices, lunch room and staff toilets will be built while the service centre would be located in the western part of the building, including service reception, service manager's office, waiting area, customer toilets, parts store, seven workshop bays, additional specialist bays, and oil room.
35 car parking spaces, including one accessible space and two EV charging spaces, comprise part of the development.
"The scale and mass of the building has been designed to respond to the site's location at a zone interface, with a sympathetic palette of external materials to provide a transition between the adjoining residential areas and the surrounding commercial buildings either side of Mulgoa Road, whilst also addressing urban heat considerations," the Statement of Environmental Effects states.
The BMW and Mini showroom and service centre will be operated by Sime Darby Motors Group Australia, a leading player in the Australian automotive industry since 2001.
The Group represents a diverse portfolio of renowned brands which also includes Volvo, Volkswagen, Porsche, Ferrari, Jaguar, Land Rover and Rolls-Royce.
The development, which would cost around $7.3 million, is currently being considered.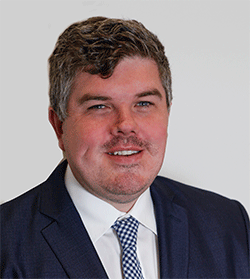 Troy Dodds is the Weekender's Managing Editor and Breaking News Reporter. He has more than 20 years experience as a journalist, working with some of Australia's leading media organisations. In 2023, he was named Editor of the Year at the Mumbrella Publish Awards.