A Penrith tween is one step closer to her dream of becoming an actress after being cast in a commercial with a very important message.
Last week, Australia launched its first national campaign encouraging young people to speak up against sexual abuse.
The $22.4 million campaign titled 'One Talk at a Time' features a series of ads showing adults initiating talks with children.
12-year-old Edie Sheldrake was lucky enough to find herself cast in one of four new ads, which encourage adults to learn about the issue and have ongoing, proactive and preventative conversations.
She has been acting since the age of seven but started taking it more seriously after getting herself an agent. Now she has her heart set on one day going to NIDA (National Institute of Dramatic Art) and making it big.
Edie said she loved going to hair and makeup, and the whole experience being on set, but more importantly she was excited to be involved in a campaign that aims to spread awareness.
"I really liked the message because it could save someone's life," she said.
"It encourages kids to speak up if something bad or related to that has ever happened. It also encourages parents to talk to their kids about this type of stuff."
Edie's mum Julie Sheldrake was supportive of her daughter auditioning for the role, saying we all have a part to play in creating safe environments for children and young people.
"I didn't actually have any hesitation about Edie being involved in the campaign because we've always been quite open with our children," she told the Weekender.
"The more children know about these topics the better prepared they are. Information is power."
Edie said she's very happy to have been given this opportunity and hopes to contribute to other meaningful projects in the future.
She said acting has helped her become more confident and mature, and she wants to encourage other young people to give it a go.
"I would definitely encourage people to do it and I would encourage them to start early instead of waiting until they're older," Edie said.
"It's really enjoyable, fun and inclusive. I'd encourage anyone who wants to start doing drama to just go for it. It's helped me a lot."
The campaign is set to run across the electronic medium until mid-2024.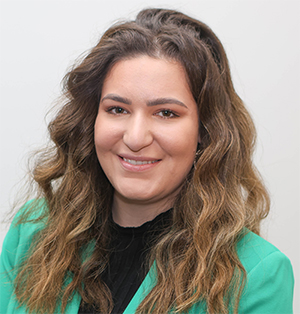 Formerly with the ABC, Makayla is a graduate of Western Sydney University. She covers a variety of news topics for the Weekender, including courts.