Though it may only be known as such, Lake Macquarie is so much more than just its namesake lake.
Sandwiched between Sydney and Newcastle, the vibrant coastal city has an abundance of experiences and things to do. Whilst many of these involve finding a beach to relax on, Lake Macquarie is also a natural adventure playground, making it the perfect holiday destination for those in search of a thrill.
When we paid a visit to Lake Macquarie just a few weeks ago, home base was Sails Holiday Park's Safari Tent. Though it may sound scary to those who aren't keen on 'the great outdoors', it's truly glamping at its finest.
Found at the very back of the park, the Safari Tents are like a tent and a cabin combined. On the outside, it doesn't seem like much, but, on the inside, it has everything you could possibly need to camp in comfort, including a full kitchen and bathroom, air conditioning, and a comfortable bed. Situated in Belmont, it also makes for the perfect starting point for travel between surrounding suburbs.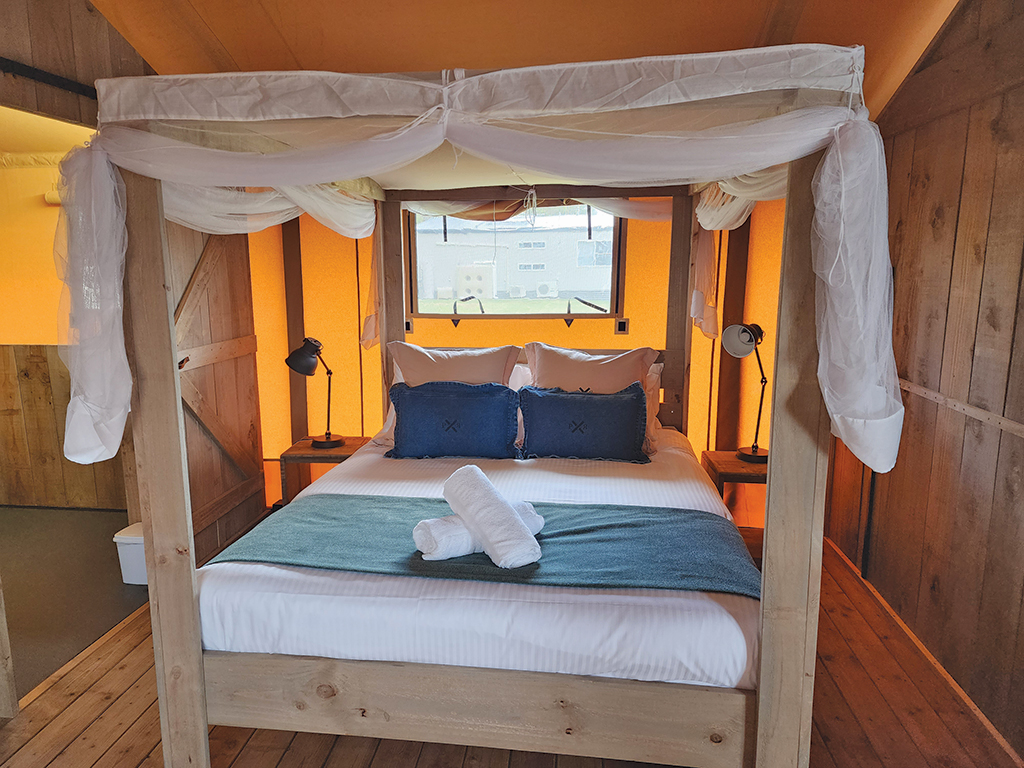 One of my favourite things about Lake Macquarie is that whether you're looking for activities in the water or on land, there is well and truly something for everyone.
After checking in, we headed down to one of the area's best beaches, Catherine Hill Bay Beach, which has also been named twice as one of the 101 best in Australia. Situated in a State Heritage-listed historic coal mining village, the area doubles as an exciting venture for history buffs to see the iconic former coal-loading jetty, as well as being perfect for swimming and surfing.
Whilst it was a little too cold to get in the water at the time, that didn't stop us from backing it up the next morning with a kayaking tour like no other.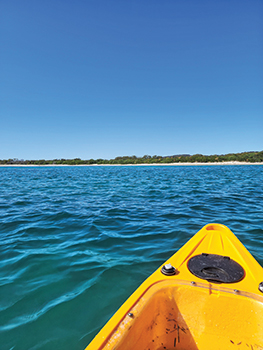 Bright and early at 8am, we met up with Shaun from Lake Macquarie Kayak Adventures for a two-hour eco-based tour exploring the Swansea Heads, Salts Bay and Black Neds stretch of Lake Macquarie.
Thankfully, the weather was kind, making for a relaxing morning on the water taking in the beautiful scenery of Lake Macquarie. The tour was also done in glass bottom kayaks, with the Perspex floor enabling us to observe the jellyfish floating by and see the remains of an old shipwreck.
But, if you're keen to stay dry during your trip, you can't bypass Yuelarbah walking track. Situated within Glenrock State Conservation Area, near Newcastle, the walk features a number of stunning lookouts, waterfalls and places to picnic.
Whilst we didn't do the full three-hour round trip, we did make it to Leichhardt's Lookout, and the views are not to be missed!
In the midst of all the adventuring, you're bound to work up an appetite. Luckily, there are also plenty of incredible places to stop for a meal in Lake Macquarie.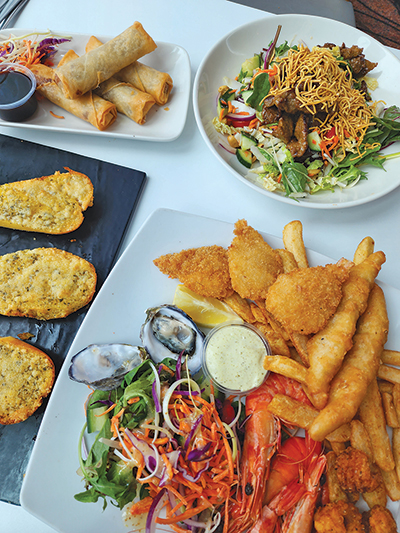 On day one of our trip, we had lunch at Ocean Brasserie, situated within Swansea RSL. The club itself is nestled right on the water's edge of the Swansea foreshore, meaning the restaurant has uninterrupted views out to the ocean and through to the lake. Here, we were treated to a few delicious courses including garlic and parmesan bread and a seafood platter, paired with incredible service from the staff.
The following day, we headed to the newly renovated over-water dining space at Salt Kitchen, housed within Belmont 16's, where we experienced even more amazing views and food.
But, if hydration is more what you're after, I can't recommend a brewery tour more.
Located in the southern part of Lake Macquarie, Morisset is home to a booming craft beer scene, and whether you're after a traditional brew, or something more unique, you're guaranteed to find something to satisfy any taste buds between them.
First, we headed up Lake Mac Brewing Co., the first of the three to set up shop in the area.
A short drive around the corner would then take us to The Yard Brewery and Smokehouse – a relaxed brewpub owned by five local families. The venue truly offers everything, with a wide range of freshly brewed ales and a delicious low 'n' slow BBQ menu, all produced onsite.
Finally, we finished up the day at Bread and Brewery, and as someone who's not particularly fond of beer, I have to say this place was my favourite. Brew chef Jay Beckham sat with us for over an hour, sharing the stories behind the business and each of his beers, whilst also managing to find multiple options that I actually liked – a true feat in itself.
Whether you're after adventure, or just wanting to fill a few days with some incredible memorable experiences, you're bound to find something you love in Lake Macquarie.
Visit https://www.visitlakemac.com.au for more details.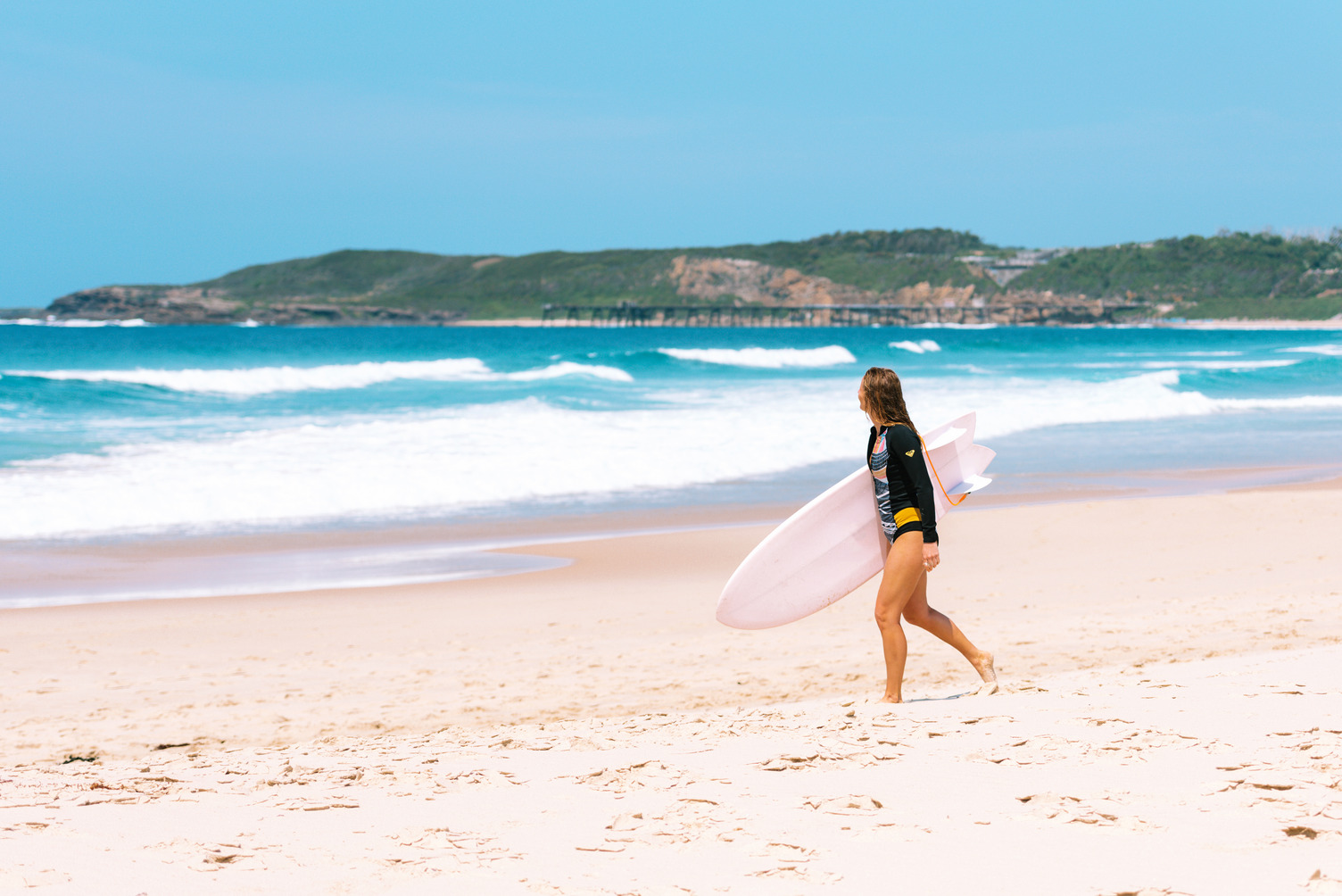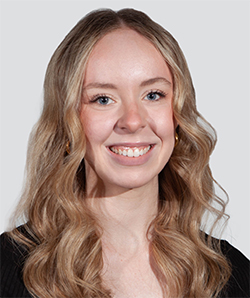 Cassidy Pearce is a news and entertainment journalist with The Western Weekender. A graduate of the University of Technology Sydney, she has previously worked with Good Morning Macarthur and joined the Weekender in 2022.