Local business owners watched on as their livelihoods came crashing down in a factory fire at Jamisontown on Tuesday night.
The fire, which broke out at 10.06pm, saw 14 fire trucks and over 40 firefighters deployed to the complex on Regentville Road.
According to FRNSW Superintendent Adam Dewberry, flames quickly reached high above the building, causing significant structural damage which prompted the increased response.
"There was some roof collapse with the fire venting, flames leaping high into the air," he said.
Though the fire was under control in around two hours, fire crews remained on the scene for several hours longer to contain and extinguish the fire, managing to save some nearby units to where the fire started at Arise Aromatics.
"We've got no injuries reported. The rear unit has been destroyed by the fire. The fire did spread into some adjoining units, but firefighters were successful in cutting that off, and stopped the fire from spreading throughout the whole complex," he said.
However, not all of these businesses were so lucky.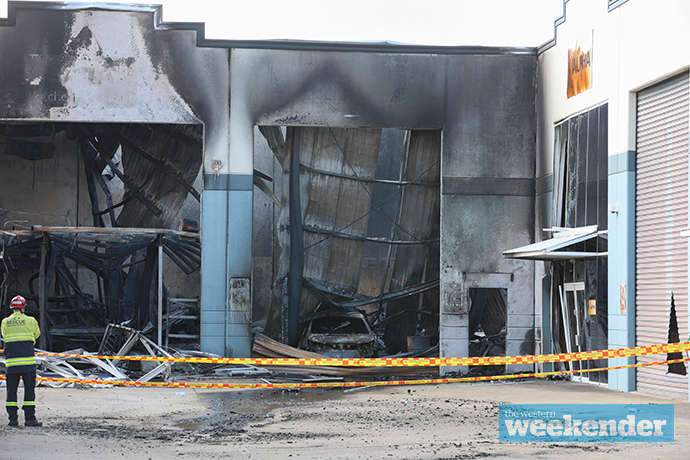 On Wednesday, experts from FRNSW's Fire Investigation and Research Unit (FIRU) began working with NSW Police to establish what sparked the fire, as Peter Liversidge from neighbouring Alpha Wireless took in the sight of his now almost completely destroyed business.
"Our unit is partially, if not fully damaged – we don't know," he said.
"I was just talking to the detective about how soon we might be able to find out, or get in there, or see anything, but the problem is that it's probably structurally unsound, so we may never get in there, and the whole place may just get bulldozed, complete with all the equipment that's in there that's maybe still surviving."
#BREAKING Fire crews remain at the scene of a large blaze in Jamisontown on Regentville Road near Batt Street. pic.twitter.com/jJK5Bb2eGH

— Western Weekender (@wwpenrith) October 10, 2023
The business, which primarily designs and tests antennas for mobile phone towers, was home to a host of expensive testing equipment, which Liversidge worries will be "bulldozed with all the rest of the rubble", stating that the future of the business is very uncertain.
"We don't know what we're going to do from now on," he said.
"We obviously can work a bit from home, but the nature of our business is that eventually you have to build something and test it, and you can't do that from home."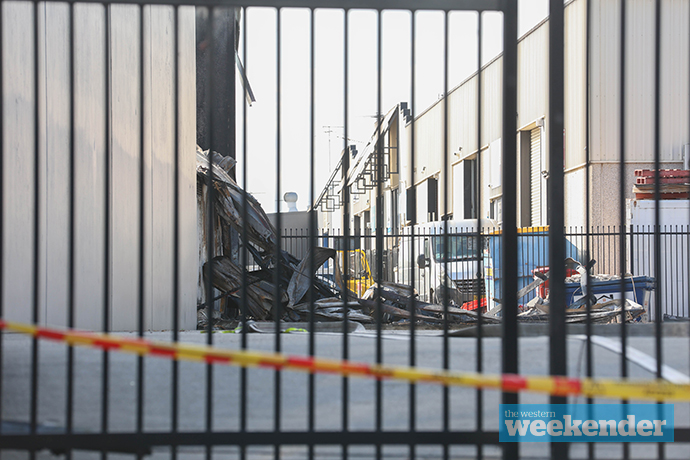 According to Matt Saxby from Platinum Security, the night's events were "like a nightmare", though thankfully the damage to his unit is far more minimal.
"The detectives let us in, and we grabbed some laptops and looked around, and it's all just water damage," he said.
"Other than that, we're pretty intact. We're lucky compared to units three and four."
In the wake of the incident, Saxby said emotions are high across the board, with hopes that all of the businesses will continue to operate in some capacity while investigations are ongoing.
"We've just been comforting each other," he said.
"Some are worse than others and I'm probably the fortunate one out of the three. No one got hurt, which is the main thing. We'll rebuild again."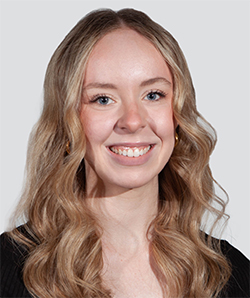 Cassidy Pearce is a news and entertainment journalist with The Western Weekender. A graduate of the University of Technology Sydney, she has previously worked with Good Morning Macarthur and joined the Weekender in 2022.