Penrith paddling champion Jessica Fox is leading a push for us all to save water this summer.
As we head into what is expected to be one of the hottest summers on record, following the driest winter in 37 years, Sydney Water is urging customers to minimise their water use as Sydney faces a potential cycle of restrictions and inevitable drought.
With no significant rainfall since November 2022, there has been water depletion across Greater Sydney's dams, including a six per cent drop at Warragamba.
Warragamba Dam, which supplies the majority of Sydney's drinking water, has dropped to 94 per cent capacity since November 2022, when the dam was last operating at 100 per cent.
Fox will front a new campaign to help educate the public that we can no longer rely on rainfall.
"Everyone needs to understand, the future of water depends on all of us. It's easy to take water for granted, but with a changing climate and a growing population, the time has come for us to tackle demand," she said.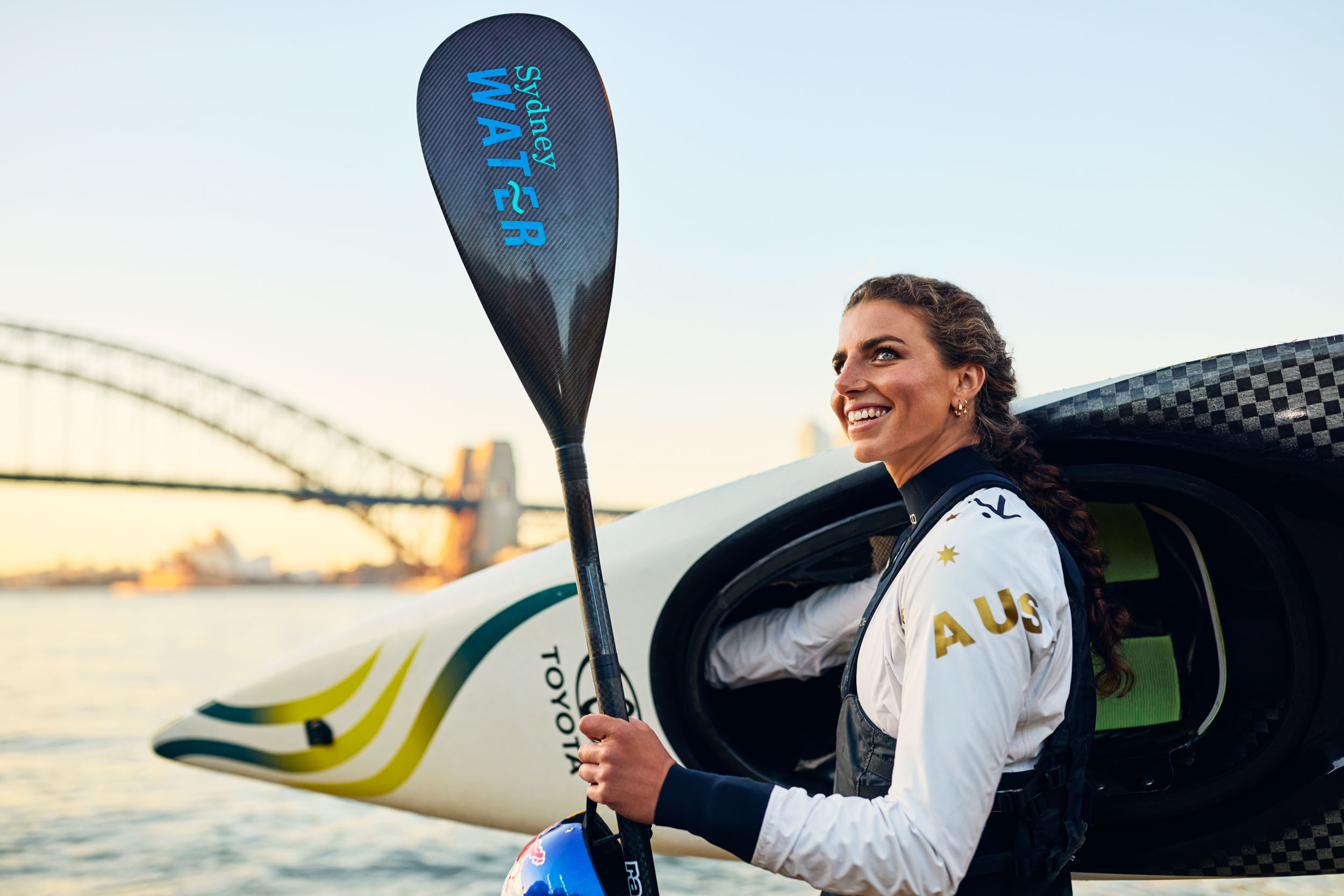 Sydney Water Managing Director, Roch Cheroux, said $30 billion will be spent over the next 10 years upgrading existing networks and infrastructure as part of a long-term operating plan.
"While we are not going into drought next week, we are doing everything we can as an organisation to secure the future of water for Sydney," he said.
"Drought in Australia is cyclic and inevitable, and recent advice indicates we are moving into a phase where rain is expected to hit historic lows over the next 12 months.
"It's not about today; it's about tomorrow; it was only four years ago we experienced one of the worst droughts in history."
Early analysis indicates if the dry weather continues, Sydney could be under Level One water restrictions in just 12 months by November 2024, or early 2025.
Sydney Water Head of Water Supply and Production, Ben Blayney, said when dam levels start to fall, they can drop quickly.
"There is a perception that the dams are full and Sydney's water supply is endless. The message is we cannot wait until the dams are empty to take action," Blayney said.
"What we can see as part of our daily monitoring processes is a series of red flags. These are the same trends we experienced going into the last drought.
"The unpredictable weather patterns we've seen over the past two years are just a taste of what's to come. We need to act now so we are better prepared to minimise the impact of the next drought."
Minister for Water Rose Jackson said as we head into another dry period we need everyone to pitch in and do their part to conserve water.
"Small changes in habits like turning the tap off while brushing your teeth or only running the dishwasher when its full can make a big difference, so with El Nino declared I encourage everyone to take a look at their water habits and assess if there are actions they can take to reduce water use," she said.