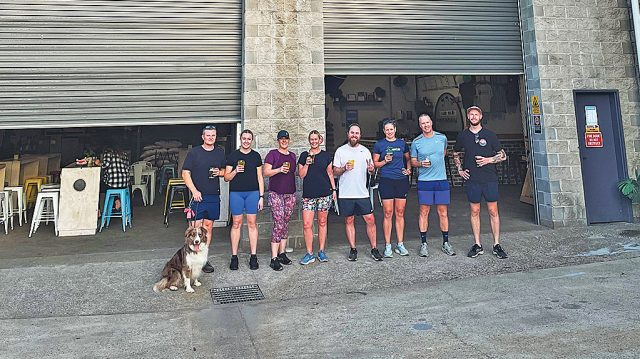 Whether you're looking to get into fitness, or just bored of doing the river run alone, Squinters Brewing Co has created the perfect excuse to dust off your running shoes – topped off with an ice-cold beer.
Inspired by those doing the popular run already, Squinters have started a run club of their own, simultaneously bringing over what's already a well-established trend over in the United States.
"It's a common thing in a lot of craft breweries in the States – there's one community over there that has like 50,000 members and a whole bunch of breweries in all different states," said Squinters Co-owner Mat Goss.
The club has been lovingly named Squinters Sprinters – a name Goss said is in line with how they traditionally name their beers, having a bit of fun and making 'dumb jokes'.
Kicking off at 6pm on Thursdays, Squinters Sprinters is designed as more of a social club than a competitive one, with your $30 registration fee coming with a run club cap and water bottle, and a rehydration discount upon your return from the 5km loop.
"They are set up with Strava, but it's really about having everyone running at the same pace, or if you do want to go further, you're really just competing against yourself," he said.
"We're not advertising the times that people get or anything like that, it's purely that we do have a way to track it so you can race against yourself week after week, but it's just as much about the social aspect of it afterwards."
The team has assured that the route is safe and easy, with limited roads to cross.
Having just started posting about the club last week, Goss said he was shocked at the incredible response they've had already, with Squinters Sprinters expected to grow exponentially in the coming weeks.
"Even after the first week, we've had a bunch of people who came and did the first run and said, 'I'm going to bring such-and-such with me'," he said.
"We're hopeful that in a few weeks' time it's going to be a nice little group with a bunch of different fitness levels, so that you can find your slot that works for everything."
Though he admits that grabbing a beer at the end of the run may defeat the purpose of exercising, Goss said it's all in a day's work.
"At least you've earned it!" he said.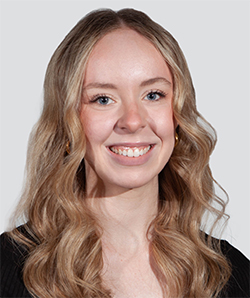 Cassidy Pearce is a news and entertainment journalist with The Western Weekender. A graduate of the University of Technology Sydney, she has previously worked with Good Morning Macarthur and joined the Weekender in 2022.