With a Santa shortage threatening to ruin Christmas, the search is underway for festive fans to don the big red suit and help spread the magic.
It's been a dry application season for Scene to Believe, a leading talent agency that provides Santa photos in shopping centres all over the country.
Over the last three years, there have been fewer people applying for the top job, leaving shopping centre thrones empty, mantelpieces bare and wish lists unread. But life returning to normal, there's never been a better time to spread some holiday cheer.
Managing Director Stefan Hutton is urging potential applicants to come forward, saying it's the perfect casual job to boost budgets ahead of Christmas.
"Posing for a photo with Santa is an annual tradition for families everywhere, we have a plethora of fantastic roles available across the country for everyone from grandparents to retirees and everyone in between," he said.
"We're particularly short in the Santa department, so we're calling on older Australians to throw their Santa's hat in the ring and apply.
"Becoming a Santa's Helper is a great way for seniors to be more involved in their local community, interact with young people and celebrate the most wonderful time of the year."
Santa Trevor, who has already spent a decade in the top job, is encouraging people of all ages to apply.
He said all applicants need is a love of Christmas and a positive, friendly personality.
"It's a wonderful career move that I made about 10 years ago," he told the Weekender.
"I'm a retired gentleman and I decided that I wanted to do something to bring Christmas spirit back to the children."
Santa Trevor said the Santa shortage is going to hurt people, especially as the cost-of-living crisis continues.
"This is my busiest and most passionate time of the year. And this year is going to be even busier," he said.
"Now that COVID's over and there's no great threat anymore, people are coming back."
Santa Trevor wants to remind everyone that Christmas is all about family, giving and having a good time.
"You've got to be a different type of person [to be Santa] because you've got to be up all the time," he said.
"I just love doing it because I meet so many kids and I meet so many parents. If you really want to make an effort and make people happy, this is the best job in the world."
To apply, call 9054 2636 or email your application to [email protected].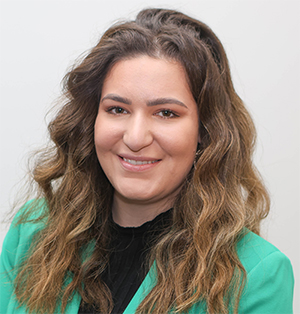 Formerly with the ABC, Makayla is a graduate of Western Sydney University. She covers a variety of news topics for the Weekender, including courts.