Penrith is about to welcome its second Bunker venue!
The beloved café, bar, and restaurant, The Bunker, is expanding once more, following the opening of its third venue earlier this year.
Residents of North Penrith can anticipate a fresh dining experience right in their neighbourhood as The Bunker officially opens its doors on November 6.
Situated at 540A Cranebrook Road, Cranebrook, The Bunker will operate during the following hours: 7am to 4pm on Mondays and Tuesdays, 7am to 9pm on Wednesdays and Thursdays, and from 7am until late on Fridays to Sundays.
According to owner Ross Purser, the site has been on his bucket list for a long time.
"I initially looked at that site over two years ago, before Mulgoa, so I know the area, I was a patron at the original Avli, and I lived in Waterside for over five years," he said.
From next month, visitors can relish in all the Bunker classics, including an all-day breakfast menu available until 3pm, a delectable snack menu from 3pm to 5pm, and an intimate dinner destination starting at 5pm, complete with an array of creative cocktails.
Online ordering for takeaway and free delivery are also available from 6pm to 9pm on Fridays to Sundays through their website.
The Bunker Castlereagh will additionally serve as a fantastic new venue for weddings, functions, and gatherings, with bookings currently open via their website.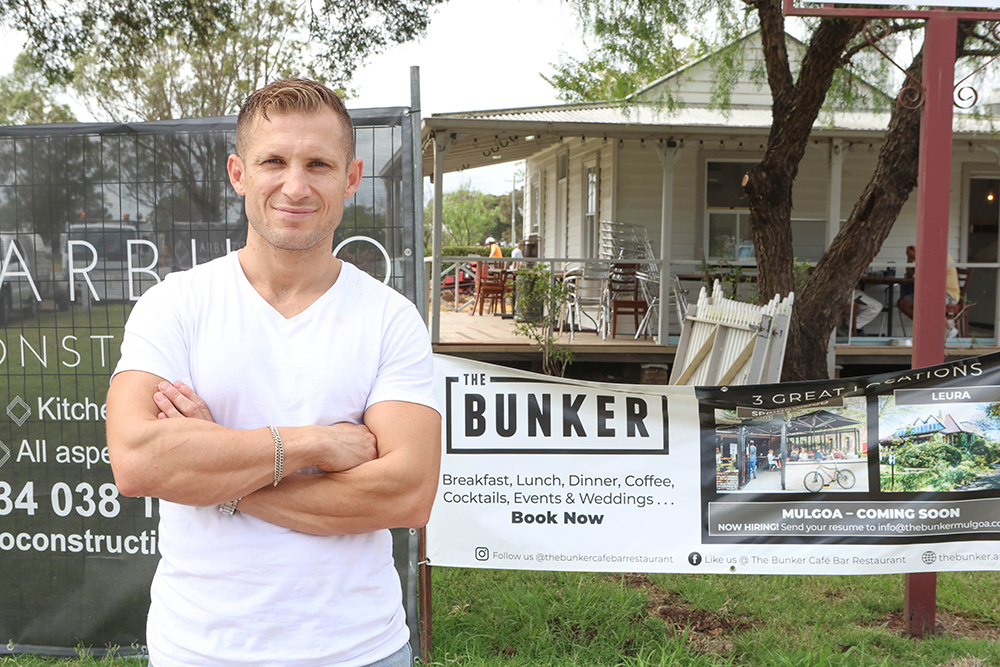 With the first venue opening in Springwood nine years ago, followed by Leura in 2019, and Mulgoa in 2023, Purser said he can't wait to expand to another area of Penrith.
"I'm particularly pumped about being able to bring a morning breakfast offer to that pocket of Waterside all the way up to Jordan Springs who don't have that type of venue near them, without potentially being in traffic down the Northern or Castlereagh Road," he said.
The Bunker places a strong emphasis on community, serving as a meeting place and welcoming dining destination that feels like home.
"We really are passionate about the community in the areas we operate in, and I've already engaged in works to get involved and support that area," Purser said.
"That's our core thing – that we can support the people around us supporting us and keep giving back."
The Bunker is currently on the lookout for new team members, including baristas, bartenders, chefs, wait staff, and a supervisor. They take pride in assembling a team of passionate individuals who work with locally sourced produce. If you are well-presented, customer-focused, and a team player, you can apply at thebunker.au.
To stay updated on the progress of the new Castlereagh venue, be sure to follow The Bunker on their Facebook and Instagram pages.