Raptor Squad detectives have charged two men following an investigation into the alleged rebirthing of stolen vehicles under Strike Force Trefusi.
Strike Force Trefusi was established in August 2023 to investigate the activity of two alleged associates of Outlaw Motorcycle Gangs (OMCG).
About 6am yesterday (Tuesday, October 10), Raptor Squad officers – with assistance from the Aviation Command and Dog Squad – executed a search warrant at a rural property Shanes Park where they arrested a 42-year-old man.
During a search of the property, officers located four cars, 12 trail dirt bikes, nine mountain bikes, two box trailers, a commercial generator, a tractor and a boat – all of which are believed to be stolen.
Police also located an identification printing machine, key coder, a number of stolen number plates, car keys, a replica firearm, ammunition, two ballistic vests, mobile phones, a small amount of drugs, and Bandidos OMCG paraphernalia.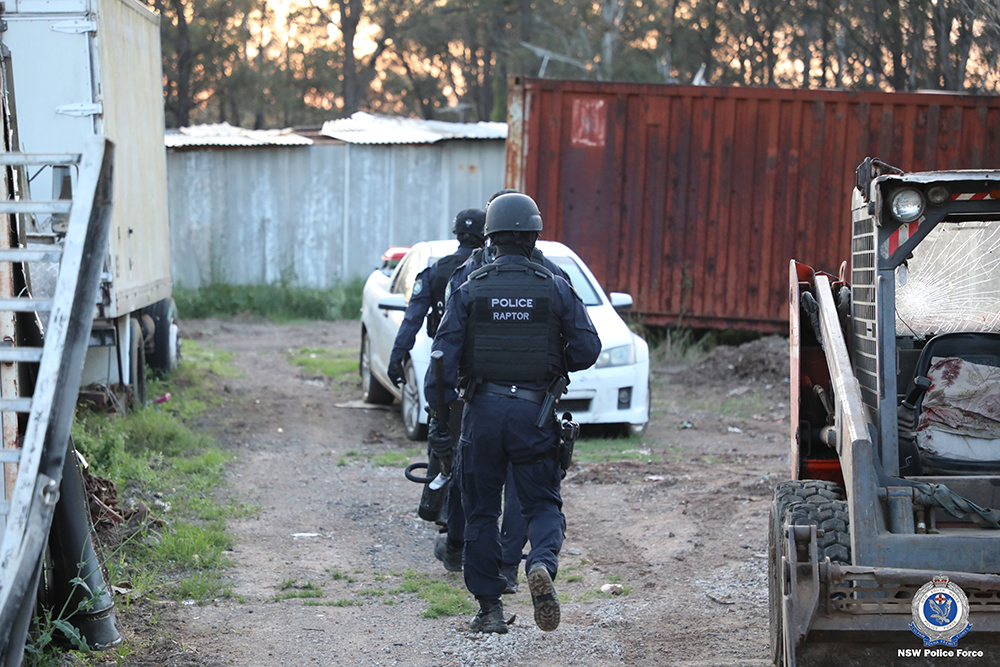 A simultaneous search warrant was executed at an address in Londonderry – with assistance from officers attached to Nepean Police Area Command, Aviation Command and Dog Squad – where strike force detectives arrested a 47-year-old man.
During a search of the Londonderry property, police located four cars, four trucks, two trailers and a small excavator.
All of the items found at both properties were seized to undergo further forensic examination.
The men were taken to Mt Druitt Police Station, where the younger man was charged with seven offences.
The older man was charged with four offences.
Police will allege in court the men were using a stolen tow truck to steal other cars, trucks and small plant machinery for the purpose of rebirthing them with cloned number plates and on selling them for financial gain.
They were both refused bail to appear in Mt Druitt Local Court today.