New details have been revealed about what patients and visitors can look forward to when Stage 2 of the $1 billion Nepean Hospital redevelopment is complete.
Though the hospital currently has three main building entrances, making it difficult for many to get around the campus, a new front of house is currently in the works, ultimately set to improve access, navigation, and travel time.
According to Nepean Redevelopment Stage 2 Program Manager, Leonie Weisbrodt, the new entrance will be a key improvement.
"Having a single main entrance for the hospital provides a central point where patients and visitors can begin their journey and easily find their way around the hospital," she said.
"When the new building opens in 2026, the main entry will be accessed from Barber Avenue, with a dedicated undercover drop off zone."
This covered walkway and steps leading up to the main doors will feature artwork that celebrates the cultural diversity of the Nepean Hospital catchment area.
Once people are inside, they will enter an atrium-like space with a front reception desk, seating area and retail spaces.
A volunteer who helps to guide visitors around the hospital, Estelle Godkin said she can't wait for the improved patient and visitor experience the new entrance will provide.
"Visiting a hospital is often very stressful, and I think providing a main entry and front of house area with clear directions will lessen some of the anxiety people experience when they are lost and can't find their way around," she said.
"I think the dedicated drop off and pick up zone at the front will also significantly help the elderly and less mobile patients coming to hospital. Connecting the front of house with well-designed linkways will also improve travel times. No longer will you have to detour or go around a certain building or area. I think the new signage will also significantly help people find their way around the hospital."
People with high support needs have also been taken into consideration in the design, with a new Changing Places toilet facility set to be built.
The facility, which will be large enough to fit a patient and their carer, will feature a height-adjustable adult-sized change table, a hoist, a centrally located peninsula toilet, additional circulation space, an automatic door and a privacy screen.
"I can't tell you how much seeing an all-abilities toilet at Nepean Hospital means to me on a personal level," said Kevin Finlayson, a Penrith resident and passionate disability advocate.
"We are helping members of our community – this will literally change their lives when they come to the hospital."
The front of house will also feature an easily identifiable Aboriginal Liaison Office and Aboriginal health space, connected to an outdoor green space.
According to Nepean Hospital's Aboriginal Health Unit Director Rachel Scobie, this space will make the entry area significantly more welcoming and inclusive for Aboriginal families.
"Having a dedicated space that is easily identifiable and accessible in the main entrance of the hospital will improve the experience of coming to hospital for Aboriginal patients and their families, because culturally responsive help and support will be seen as soon as they enter through the door," she said.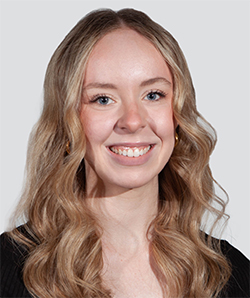 Cassidy Pearce is a news and entertainment journalist with The Western Weekender. A graduate of the University of Technology Sydney, she has previously worked with Good Morning Macarthur and joined the Weekender in 2022.