A man has been charged after he was busted with a firearm in Penrith, and attempting to break into a post office.
About 9.40pm on Sunday, October 22, it is alleged a 33-year-old man entered a service station on Coreen Avenue.
At the same time, another man pulled into the service station and got out of the vehicle and started fuelling the vehicle.
It is alleged the man filling the car was smoking an e-cigarette and was told over the PA system that he could not smoke.
The attendant then stopped the fuel flow to the bowser until the man stopped smoking, but allegedly stopped it again after becoming suspicious of the man.
Police allege the man in the vehicle yelled profanities at the attendant, before going to the driver's side of the vehicle and pulling out a black firearm.
It is alleged the man pointed the firearm at the 33-year-old, who began to walk backwards.
Eventually the man with the firearm got into his vehicle and backed into the disabled parking spot for a short time.
He then started driving away holding the firearm out the window of the vehicle and again pointing it at the 33-year-old.
Police were contacted and CCTV footage was obtained.
Later the same evening, Hawkesbury Police noticed a similar vehicle parked in front of a post office with the tailgate open.
It is alleged the vehicle sped off as they approached it.
CCTV was checked and it is alleged the occupant of the vehicle was trying to break into the Post Office.
Police patrolled the area and located the vehicle on The Northern Road in Berkshire Park, where the vehicle was stopped in the middle of the road with a flat tyre.
Police searched the area and located a black firearm in the bushes.
A police dog was contacted and a man allegedly ran onto the road and waved Police down.
It is alleged a 35-year-old man told police he had been kidnapped, but Police had viewed the CCTV from the Service Station which depicted the man in the exact same clothing.
He was arrested and charged with a string of offences.
He was bail refused and will appear in Penrith Local Court on November 3.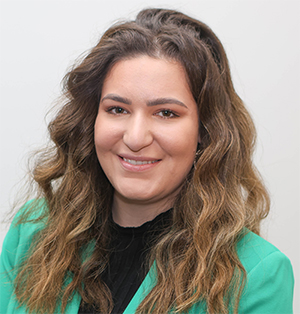 Formerly with the ABC, Makayla is a graduate of Western Sydney University. She covers a variety of news topics for the Weekender, including courts.