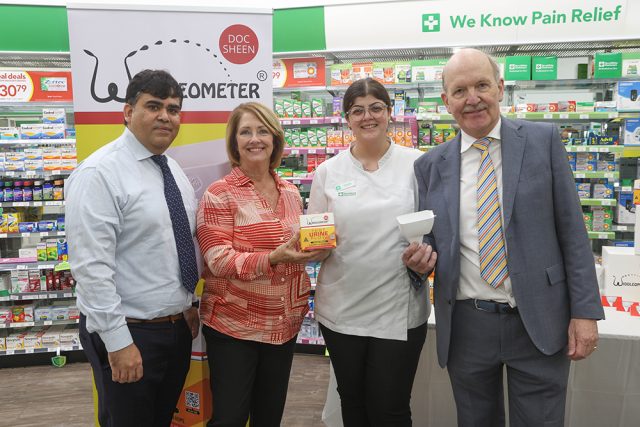 A new medical device has officially launched in Penrith, which has the potential to help men all over the world to take charge of their prostate and bladder health.
Dr Adrian Sheen, founder of the Doc Sheen brand and known by many in the local area as their family doctor, has created the Widdleometer – an early warning system for prostate and bladder health.
"It's simple, straightforward, easy to use, and particularly can be used in the privacy of one's own home, and it can be used at a level where you can just go and buy one and test yourself, and most people will find that pretty easy to do," he said.
The device was 10 years in the making, with Sheen working with a number of collaborators on projects leading up to the day it would be officially completed, with a host of positive feedback.
"We went to Norfolk Island and did a community-based survey using the Widdleometer, and what was fantastic was that people were really grateful, and said thank you for opening up a difficult problem in this way," he said.
The Widdleometer was launched on Monday, October 23 at an event at Terry White Chemmart Penrith Compounding, attended by Penrith MP Karen McKeown, who showed her support for the product.
"It's very exciting, and there are a lot of people that I'm terribly grateful for their help, but to be able to see something that started on a bit of paper now in a chemist shop is pretty unique for a family doctor," Sheen said.
McKeown emphasised the importance of early intervention and early diagnosis, as well as just how exciting it is that something like this has come out of Penrith by a locally based doctor.
"It will ultimately save lives, and it will stop as many presentations at hospitals," she said.
"If you have something which is simply accessible, it will take away the stigma that sometimes is around men's health, make men feel comfortable in using this product, and also early detection. If it saves one life, then it's been worthwhile already."
Thanking his wife and collaborators, Sheen expressed his excitement at the potential impact the Widdleometer could have.
"I suspect it will be bought by men over 50 who think they have a problem, men who are facetious about their health and want to check themselves which is great, and also by women for their husbands who can't work out why they can't go to the bathroom," he said.
"I think that we have an opportunity there to have a really large market for people to be able to purchase one, and it will also be used by doctors."
This impact will only increase when it soon goes global – though he emphasised he's first focused on getting it Australia-wide.
"I'm going over to England next month to talk to a distributor there, but Australia's my home and we've got to make it work here," Sheen said.
The Widdleometer is available for purchase at Terry White Chemmart Penrith Compounding, and online from Amazon.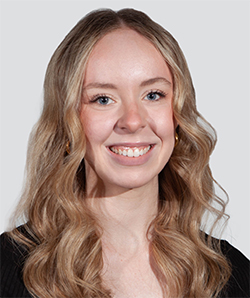 Cassidy Pearce is a news and entertainment journalist with The Western Weekender. A graduate of the University of Technology Sydney, she has previously worked with Good Morning Macarthur and joined the Weekender in 2022.