A team of 13 surgeons, nurses and anaesthetists will be travelling to the Solomon Islands next month to perform life saving brain surgeries.
Nepean Hospital's Senior Anaesthetist, Narko Tutuo, and Head of Neurosurgery, Matthew Tait, are heading the trip.
Tutuo said they had the initial idea in 2019, but it wasn't possible until the Solomon Islands acquired a CT scanner just 12 months ago.
"They started scanning everyone who was having seizures and headaches and found more than 30 patients with some sort of neurological issue," he told the Weekender.
Without any neurosurgeons to perform these surgeries, the future looked bleak for those who can't travel to Australia for treatment.
Tutuo said that even though the surgeons from his homeland are very skilled, operating on the brain is complicated and highly specialised.
"We called and said 'we have some services available if you need help' and they pounced on it. They welcomed it with open arms."
An important part of this inaugural neurological surgery trip will be training local surgeons, nurses and anaesthetists.
Tutuo said he hopes that they will be able to carry out these surgeries themselves in the next five years.
"The plan is not just a one-off trip, but we'll send another group next year with the aim of operating on people who have been diagnosed with a brain or spinal tumour," he said.
In Australia, a patient is escalated to the emergency list just 30 days after receiving a diagnosis but in the Solomon's some have been waiting since July 2022.
As a result, five people on the waitlist have passed away waiting for simple procedures.
"We said we're definitely going to go because a brain tumour won't wait," Tutuo said.
"Logistically, it's going to be a bit challenging but not impossible."
For Tutuo, this trip is "really, really important".
"Solomon's is double the size of Canberra, so about 700,000 people, and there's no neurosurgical services," he said.
"So far, the patients we've seen diagnosed with brain tumours have been between the ages of two and 60.
"If they were lucky they'd get sent to Australia for treatment but if they were unlucky they'd get sent home to die."
As a Solomon Islander, Tutuo told the Weekender he feels fortunate to be part of a project that is so personal.
He said he is grateful that hospitals from all over Sydney are willing to send specialist staff at such short notice.
"We've got the wheels in motion to try and get the best possible outcome," he said.
Support the initiative at https://bit.ly/wwsurgery.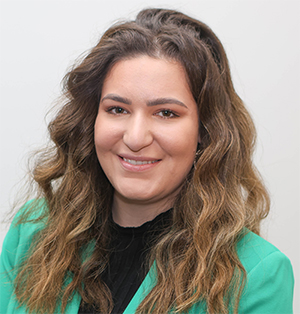 Formerly with the ABC, Makayla is a graduate of Western Sydney University. She covers a variety of news topics for the Weekender, including courts.