A Development Application (DA) worth more than one million dollars has been approved for four solar car park canopies at Lennox Village Shopping Centre at Emu Plains.
In February this year, Challenger Investment Partners lodged their plans with Penrith City Council for the shopping complex on Pyramid Street.
Last month, the Notice of Determination attached to the DA confirmed they had been given the green light to begin construction.
The documents state that the new canopies are considered to be an ancillary component of the existing shopping centre.
According to the Major Assessment Report attached to the DA, the development is in the public interest because it will provide positive social benefits and achieve environmentally sustainable outcomes.
"The proposed development… will continue to support the primary use of the site as a commercial premises while also providing car parking cover and generating renewable energy," the document said.
Two canopies are expected to be built in the western car park with surface areas of 688sqm and 918sqm.
The other two are likely to be situated in the eastern car park, with surface areas of 232sqm and 220sqm.
"Each proposed solar canopy is to be pivoted to allow for the greatest solar absorption," the developer said in the Major Assessment Report.
"Each structure will consist of multiple primary poles that connect to the car park ground.
"Each primary pole will consist of two secondary support beams that connect to the canopy which will hold the solar panels.
"The proposed canopies will provide shade and weather protection for a total of 139 car spaces."
The new car park canopies are expected to provide a dual function for Lennox Village Shopping Centre.
"The solar panels will be able to generate a significant portion of electricity that will be entirely directed to the shopping centre, resulting in a reduction in relying on non-renewable energy and significant reduction in greenhouse gas emissions from the shopping centre," the document said.
Last month, the developer was given the go-ahead after it was determined that the development will have no significant adverse environmental impacts.
Construction was approved to commence from September 15. There is unlikely to be any disruption to shoppers.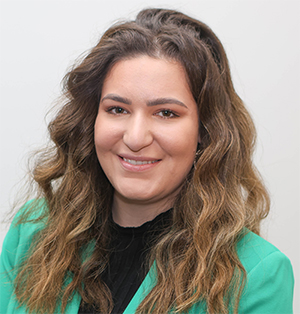 Formerly with the ABC, Makayla is a graduate of Western Sydney University. She covers a variety of news topics for the Weekender, including courts.