When Pearl Chung first signed up to be on Western Sydney University's Solar Car team, she anticipated that the skills she's picked up as a communications student would be her biggest asset. However, she's ended up in a role that's a little more unique.
According to Chung, a 23-year-old Bachelor of Communications student majoring in Public Relations at WSU's Kingswood campus, she was introduced to the Solar Car team by a colleague while working in the university's start up incubator, Launch Pad.
Having joined just last year, this is her first Bridgestone World Solar Challenge – an endeavour which will see her traverse the 3022 km from Darwin to Adelaide using a solar powered vehicle.
With this year's competition kicking off just last week, Chung said she couldn't wait to see the team's hard work unfold.
"I have seen everyone grow in their own ways," she said.
"A lot of us were in the early stages of our university studies when we joined, but over time we've all expanded our skill sets within our areas of focus on the team."
Though her primary role in the lead up to the competition has been supporting media and communications for the team, she's more recently taken on the title of logistics coordinator.
"I've developed my hard skills in visual design and communication by working within the solar team's strategic direction, and it has helped me build confidence in the work I produce and will continue to develop in the future, in a professional capacity," she said.
"I've had the opportunity to explore photography and videography for the first time by being on the team – I'd always wanted to try those mediums but never had the resources to do so previously."
In saying this, she also noted that she's had some tasks that were more left of field, including planning travel, and cooking for the large team.
"I work closely with one other Logistics team member, Preston, to arrange the team's travel route, accounting for rest stops, accommodation, fuel stops, budget and supplies restocking over the team's seven-week stint," she said.
"I'll be looking after the team's meals. Planning and cooking for a team of 25 for the next two months is going to be an incredibly exciting challenge."
According to Chung, being a part of the Solar Car team has been instrumental in inspiring her to be more positive about the opportunities the future may hold.
"When I started university, I never would have imagined I'd get involved with a project at the scale of solar car, to represent Western Sydney University internationally with the solar team at the BWSC," she said.
"Being surrounded by an outstanding, multidisciplinary team who are pushing the boundaries of precision engineering and sustainable transportation, I'm inspired to look to my future career with an open mind."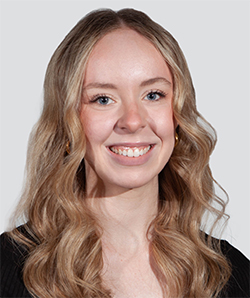 Cassidy Pearce is a news and entertainment journalist with The Western Weekender. A graduate of the University of Technology Sydney, she has previously worked with Good Morning Macarthur and joined the Weekender in 2022.