At just five-years-old, Zachary Malpass lives a tougher life than most, having been diagnosed with Leukemia after falling ill in just his first week of school.
According to mum Taylor Malpass, it's toys that get him through each day, both in and out of hospital.
"They allow him to just be a kid, as well as going through what he's going through," she said.
"It's very important to keep his imagination and his brain alive, and allows him to also still interact and play with his sisters.
"While he can't get up and run around all the time, he can sit down and play games with them, which is a very important part of being a kid."
This festive season, Zach is putting his expert playing skills to good use as an Amazon Playmaker.
Zach was contacted by Starlight and invited to become a Playmaker after building a connection with the team by sharing his story.
"He was asked if that was something he would be interested in, and then, of course, he said yes," she said.
"We were actually shocked, because we had seen Playmakers and toy testers previously, before Zach was even diagnosed, and we thought that that was so cool.
"To then have that opportunity extended to Zach for him to be a part of that, it was just absolutely mind-blowing. We were so thankful and so excited for that opportunity. It's been such a blessing for him with what he's going through."
Shortly after this, Taylor recalled toys being delivered to their home in Glenmore Park, to be opened and tested by Zach and his sisters, aged nine, seven and one.
"It was like Christmas!" she said.
"He had all these new things to play with, and the toys are right up his alley. He was so very excited knowing that he got to keep them."
When it comes to some of Zach's favourites, Taylor said he's a "typical boy" in a house of girls, loving Dragon Ball Z, cars and video games.
"There were some race car things that he got that he loved, there was also the new Paw Patrol toy," she said.
"There was a cricket set as well that he loved – outdoor toys are great now that he's a little more mobile."
However, Zach's number one recommendation is the Batman Gotham City Guardian Playset.
"His favourite was a giant Batman transformer, which transformed into a Batwing and a Batmobile," she said.
"Things like cars and trucks, he loves, so the fact that the Batman toy actually turns into a giant Batman and then also pulls apart into two separate toys was definitely a highlight for him – it's like three toys in one."
For the full list of the hottest toy trends for the 2023 holiday season, visit amazon.com.au/playmakers2023.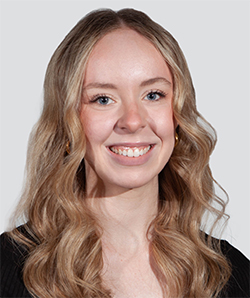 Cassidy Pearce is a news and entertainment journalist with The Western Weekender. A graduate of the University of Technology Sydney, she has previously worked with Good Morning Macarthur and joined the Weekender in 2022.