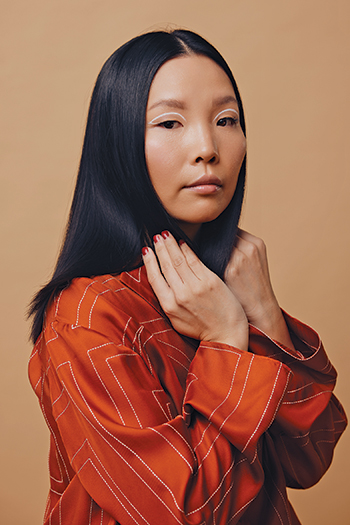 She's had numerous chart-topping albums, top 10 singles, and multi-platinum and gold certified releases. But, just a decade ago, Dami Im was like any other contestant wanting to make a name for themselves on 'The X Factor Australia'.
Looking back on where her career has taken her since winning the show in 2013, Im said she couldn't be prouder.
"10 years is a long time, but I feel like I've fit in so much in that time, so it also feels like that sounds about right," she told the Weekender.
"There are so many highlights, like being able to represent Australia at Eurovision, but the biggest thing is being able to still be doing what I love doing 10 years from then, and still making music, and connecting with music lovers, and my fans."
In addition to these career highlights, Im's personal life has also taken a turn, having become a mum for the first time earlier this year.
Since writing her EP 'In Between' about the rockiness of the experience, she said it's her efficiency which has helped her learn to balance both sides.
"I definitely have to be a lot more efficient with everything I do, but I've always wanted to be efficient with everything I did anyway, so now that trait of me wanting to be efficient is just really being put into practice," she said.
"I just try to maximise my time, and when I'm working, I really try and concentrate and get as much done as I get.
"Time is more precious for me now, so you appreciate every moment even more."
Next month, Im will be heading to Penrith to perform as part of Great Southern Nights – a new stop for the singer.
"I haven't done a stand-alone show there before, which is crazy," she said of the gig at The Joan Sutherland Centre.
"I've done it in-store before where I've met my fans, and it was really good to connect, but to do a full show with my band it's pretty much the first time. This is very special for me!"
According to Im, it has come at a great time between her last album and tour, and her upcoming Christmas album 'Christmas Songbook', which will be released the day before the show.
"I can do some of the album stuff, and then also the Christmas album, as well as some of the old stuff from the 10 years," she said.
"I haven't really finalised what we're doing, but it just feels like I can be really creative with it and pick and choose what I want to do.
"I've been asking the fans online as well, and everybody has had their little requests here and there, so we might just try and see if we can make it a bit fun and different."
Along with her, Im will be bringing along special guest Loren Ryan, who is the 2023 Toyota Star Maker winner.
"I haven't seen her perform live in person, only through videos and things, and she's just amazing," she said.
"I think audiences are in for a treat there as well – she's up and coming, but she's really, really talented, and her music is just beautiful, and her voice is out of this world. I can't wait to watch her as well!"
With a decade of hits rolled into one fabulous show, Im said the 'Dami Army' have lots to look forward to.
"It's all about being able to relax and enjoy music that they hopefully know from the 10 years, and there might be some Christmas treats as well," she said.
"I don't know if November is too early for that, but I don't care!"
Dami Im will be on at The Joan in Penrith on Saturday, November 18 at 8pm. Tickets are $50. For more information or to book, visit www.thejoan.com.au.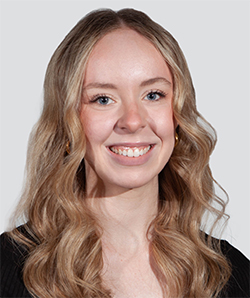 Cassidy Pearce is a news and entertainment journalist with The Western Weekender. A graduate of the University of Technology Sydney, she has previously worked with Good Morning Macarthur and joined the Weekender in 2022.