Grand Final Day wouldn't be complete without some delicious snacks to help celebrate – either at home on Sunday or in the office in the lead-up to the game. Here's the lowdown on some of the best Panthers-themed food this weekend…
Panthers Donuts (Donut King, Nepean Village)
Donut King at Nepean Village has Panthers donut boxes available for $20 featuring six donuts in Penrith colours and six famous cinnamon donuts for $20. Pick-up is available between 9am and 3pm on Sunday. Pre-order at Donut King or via their Facebook page.
Party packs (Crottys Bakery, Kingswood)
Crottys Bakery at Kingswood is putting together packs including 12 party pies, 12 party sausage rolls, 12 spinach and cheese pasties and 12 Panthers cupcakes. Valued at $124, they're available for just $100. Pre-order from Crottys Bakery at 232 Great Western Highway, Kingswood.
Panthers sliders (Gourmet Meat Company, Emu Plains)
Head to the Gourmet Meat Company at 1/116 Old Bathurst Road, Emu Plains to pick up your Panthers sliders pack. It's $40 for a pack of eight. Perfect for your Grand Final Day BBQ.
Panthers cupcakes (Paris Diana Cakes, Mulgoa)
Paris Diana Cupcakes is baking plenty of delicious Grand Final cupcakes with a Panthers theme. Pick-up from Mulgoa. Email [email protected] to place an order or check them out on Instagram.
Footy donuts (Western Sydney Donuts)
Western Sydney Donuts have delicious Grand Final themed donuts available. Nine donut rings for $25, to help you cheer on the Panthers on Sunday. Pick-up only on Saturday, September 30. Visit wsdonuts.com.au for details.
Panthers cookies (Cookies R Life, online)
Cookies R Life are putting together delicious sugar cookie boxes dedicated to the Penrith Panthers. The Grand Final cookie boxes are $30 for a box of six. Pick-up is from Emu Plains. Search Cookies R Life on Facebook and message them to place an order.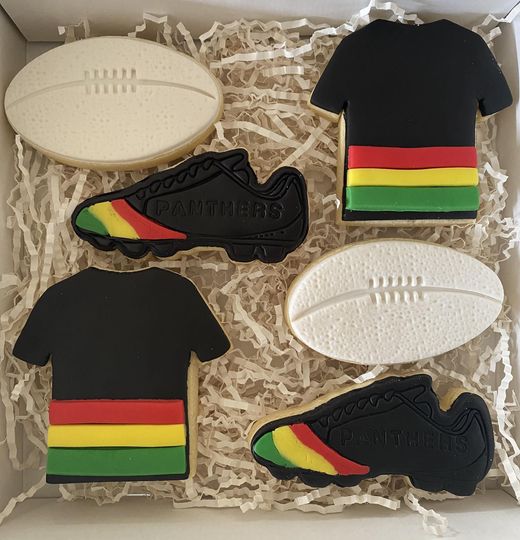 Panthers hampers (Gifting Emporium)
The Gifting Emporium has two grand final hampers they are selling: The Ultimate Grand Final Ham-pah ($135) and the Share Pack Grand Final Ham-pah ($90). People can order by texting 0425 213 850 or sending a DM on Instagram.
Sausages (East Blaxland Butchery)
In celebration of the Panthers making a fourth straight Grand Final, East Blaxland Butchery has some tremendous Panthers coloured sausages up for grabs.
There's the Vegemite, beef and cheese sausage; the Lamb, beetroot and onion sausage; the Chicken Kiev; and the Pork Toulouse.
Get up to East Blaxland Butchery to grab yours.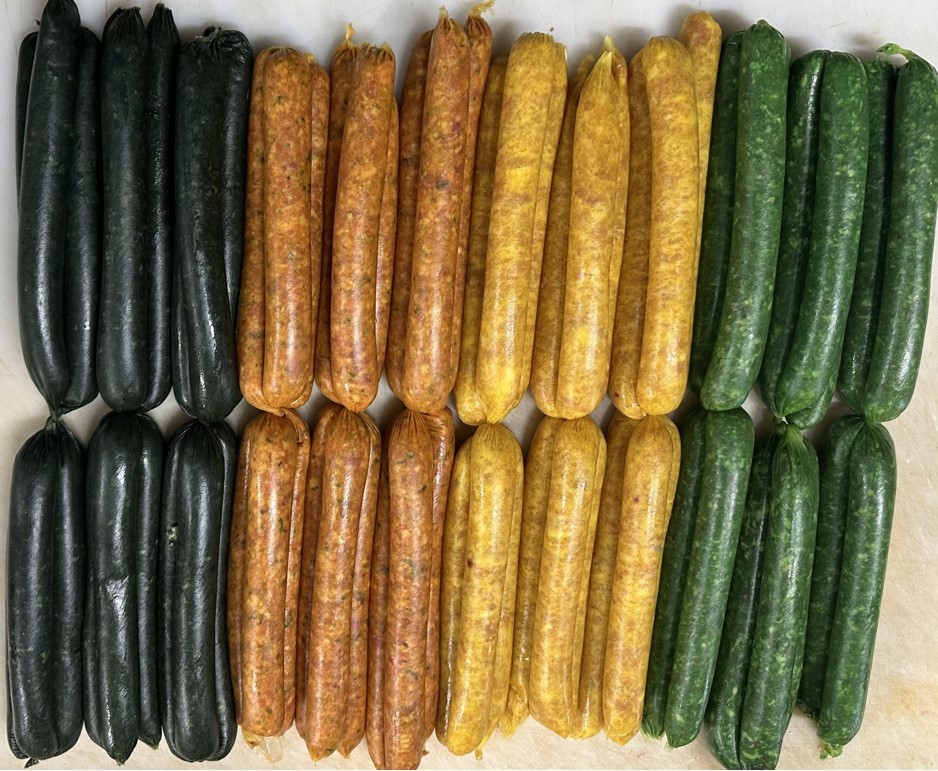 More cupcakes (@closcakecreations)
Support a local business and order some Grand Final cupcakes through Clos Cake Creations. Head to Instagram to order: www.instagram.com/Closcakecreations.
Delicious desserts (Elite Desserts by Layla)
Everything from cheesecake cups to cake pops. Check out what they've got on Facebook by searching Elite Desserts by Layla.
Forge Cafe at Glenmore Park are going all out this week, with a whole range of Panthers-themed treats available for purchase.