Western Sydney University's (WSU) student-designed solar car is gearing up to race to the finish line, as it kicks off its journey from the Kingswood campus all the way to Darwin.
With a team of 25 students at the helm, WSU has delivered its most cutting-edge vehicle layout to date to take on this year's Bridgestone World Solar Challenge.
The competition will see the solar car, named UNLIMITED 5.0, traverse 3,000 kilometres from Darwin all the way to Adelaide in October.
The team of students will compete in the Challenger Class – the most competitive class – which requires teams to produce a high-quality single-seat car built for sustained endurance and energy efficiency.
"The team has spent months preparing, planning and testing their latest solar powered car ahead of competing in one of the world's biggest solar challenges," Team Manager Brad Nadalini said.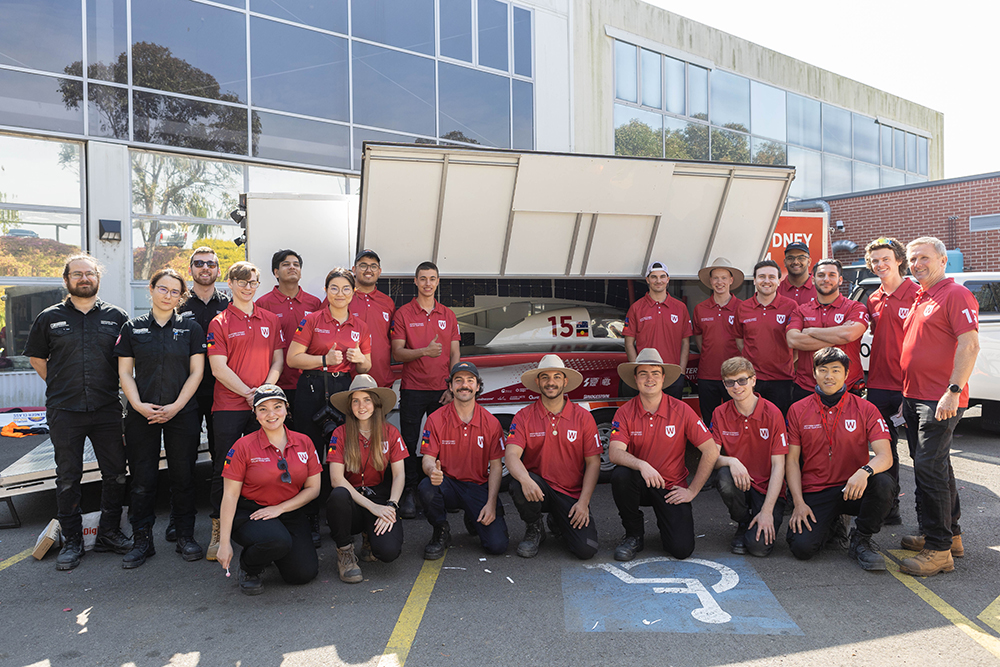 "We're excited for the journey ahead to Darwin where we will meet other world-class solar car teams and put UNLIMITED 5.0 to the test as part of the 3,000km challenge."
UNLIMITED 5.0 features a three-wheeled design, with aluminium suspension and a carbon fibre chassis manufactured entirely in-house by the team.
Taking two years to design, engineer and manufacture, the car can reach a top speed of 130km/h and can travel 400km using the same amount of energy a Tesla needs to travel 26km.
Team Mechanical Engineer Nina Walters, who is in her second year of studying a Bachelor of Engineering at WSU, said she was looking forward to taking part in the race.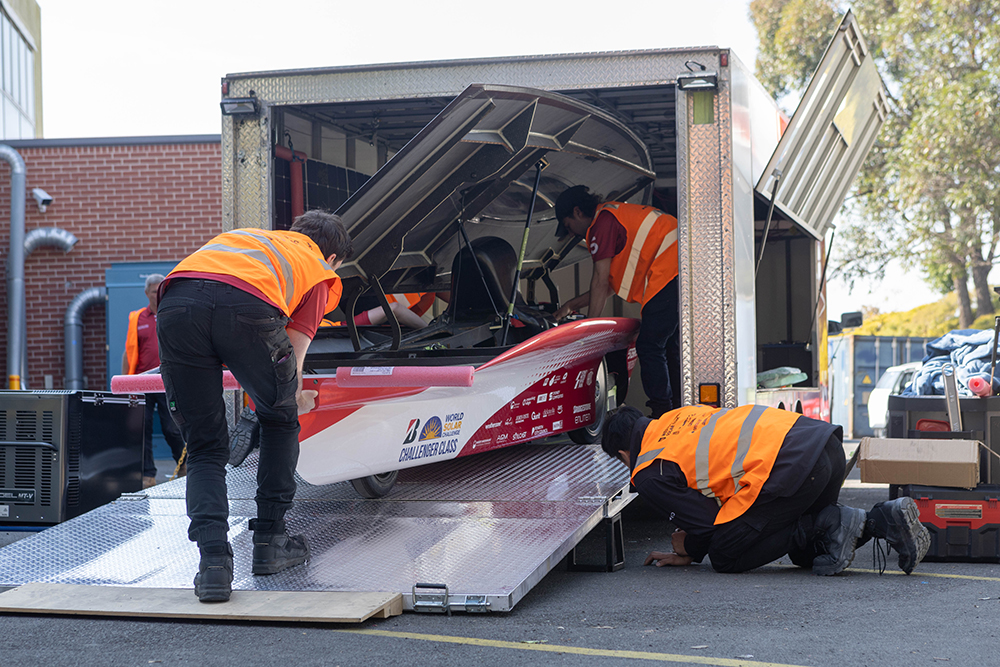 "Our latest solar car, UNLIMITED 5.0, took two years to design, engineer and manufacture," Walters said.
"We're incredibly proud of the car and the team we've become, and we're excited to take on this year's Bridgestone World Solar Challenge."
Ellie Busby is a news reporter for Western Sydney Publishing Group. A graduate of the University of Hertfordshire and Western Sydney University, she is a journalism Major. Ellie has worked with Universal Media, The Cova Project and for a range of other projects.