Local Wiggles and Giggles centres are seeking donations for an upcoming walkathon, raising funds and awareness for Williams Syndrome.
Williams Syndrome is a rare genetic disorder that is characterised by mild to moderate intellectual disability, unique personality characteristics, distinctive facial features, and cardiovascular problems.
Impacting only one in 10,000 Australians, operations manager Charmaine Coates admitted she wasn't familiar with the disorder until starting at Wiggles and Giggles, where Williams Syndrome is very significant.
"The owners of our centre have a daughter [Sana] who has Williams Syndrome, and when she was born, that's the reason why they got into childcare – so that they would be able to help their daughter, and other children that needed a little bit of extra care," she said.
Over the last few years, Coates said the centre has done many fundraisers for Williams Syndrome. However, in 2023, they've decided to try something new.
"We would normally do an annual art night, where we raise funds for the Children's Hospital or The Ponds School for children with additional needs, but when COVID hit, that changed a little bit," she said.
"Now that life is getting back to normal, we wanted to look at doing it a different way, so we're doing a walkathon for Williams Syndrome."
As part of the event, being held at Nurragingy Reserve this Sunday, September 24, children, families and staff from the centre have been collecting sponsors, and can also participate in a raffle on the day, which will also involve a barbeque lunch and picnic games.
With over 50 prizes donated already, Coates and Sana, now 14, are thrilled to see the community getting behind the cause.
"It feels amazing that everyone is getting involved," she said.
"All of our educators are all on board to help out, everyone's donating their time and resources to be able to collect as many donations as we can.
"I know that Sana herself is so excited about having the first ever Walk 4 Williams that we're doing. Every day she's asking us what she can do to help, and she can't wait for us to celebrate Williams Syndrome with her on the day."
As for how you can help, Coates said there's a few ways to do it.
"People can help by donating things that we can raffle off on the day," she said.
"We have got some donations in regards to the food – the barbeque and a cupcake stall and stuff like that – but we probably don't have enough yet, so we're still looking for any sort of butchers that can donate meat, or bakers that can donate bread.
"Of course, anyone can make a monetary donation that goes straight to the Williams Syndrome Foundation, or they can come down on the day and participate in the walkathon."
For more information or to donate, contact Wiggles and Giggles Cranebrook on 4730 6629.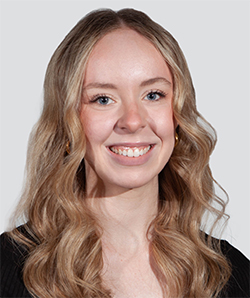 Cassidy Pearce is a news and entertainment journalist with The Western Weekender. A graduate of the University of Technology Sydney, she has previously worked with Good Morning Macarthur and joined the Weekender in 2022.