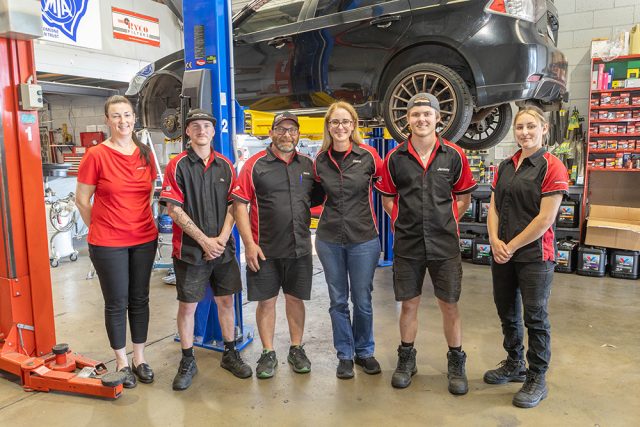 A Penrith business is introducing a four-day work week in an effort to improve the work-life balance of their team.
After 17 years, Angus Car Service have decided to trial the concept from next week, marking the beginning of an exciting new chapter for the local mechanic.
Business owners, Claire and Aaron Hills said it is a positive change which is likely here to stay.
"We can still offer the same level of service to customers but also look after ourselves and our team," Aaron told the Weekender.
Claire said "everyone is excited" about the change, which will enhance their service and prioritise their team's wellbeing.
She also said their extended hours will enable customers to visit the workshop before or after work.
"We've found that customers are wanting us to open earlier and close later because of their commitments," she said.
"So we thought we could work four longer days, and that would suit them better as well."
According to Aaron, Angus Car Service has been considering the change for some time, but now was as good a time as ever.
"Our business coach actually wrote the book on the four-day work week for the automotive industry," he said.
"We thought this year we'd give it a crack.
"Keeping business operating in these times is difficult and we were getting burnt out… so we just drew a line in the sand and made it happen now rather than later."
Claire said they have seen 15 other mechanics successfully transition to a four-day work week.
"So that gave us confidence," she said.
"Some of them have been doing it for years, some for a few months, but they've all had great success and their teams are happy."
Claire said making the decision to close on Fridays was initially difficult, but it will be best for the business long-term and quality service to customers will remain a priority.
As part of the new concept, they have introduced flexible drop-off and pick-up options as well as a ride service.
They will also have three automatic courtesy cars available to customers who need them and emergency support on Fridays.
According to Aaron, a three-day weekend means his predominantly young team will be rested and recharged.
"We believe, from the experience that we've had with the other workshops that have done it around Australia, that we won't be turning back," he said.
From next week, Angus Car Service is open from 7.30am to 5.30pm, Monday to Thursday and closed Friday, Saturday and Sunday.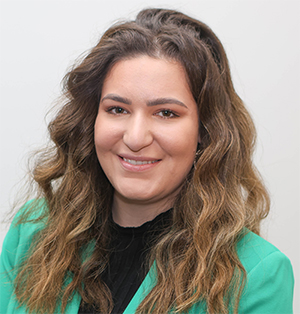 Formerly with the ABC, Makayla is a graduate of Western Sydney University. She covers a variety of news topics for the Weekender, including courts.