This is the story of a simple banner created by a fanatical Panthers supporter in September 1991 that has survived 32 years, countless home games, a couple of Grand Finals and a generational hand-me-down.
Frank and Ann Neumann made the 'Purr-fect Panthers' banner ahead of Penrith's Major Semi Final clash with North Sydney at the Sydney Football Stadium in 1991.
The Panthers won 16-14 that day and Frank and Ann were among the 38,635 in attendance – along with the sign.
"My Dad, who grew up in St Marys, has attended home games since the inception of the club, going to games as a kid in 1967," said Eric Neumann, Frank and Ann's son and now bearer of the banner.
"In 1996 when I was born in Jamison Private Hospital he snuck off to watch Penrith play Newcastle over the road!"
The Panthers lost 24-22 that day, by the way. Tough times.
But back to the banner.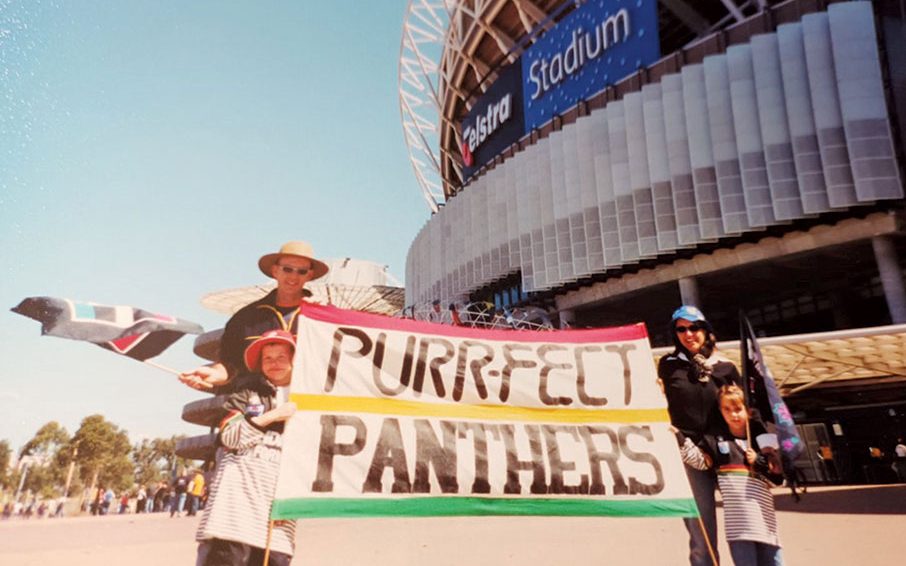 "Mum did the sewing and dad did the painting," Eric said.
"Dad wanted to make something that stood out at the game and stood the test of time."
And stand the test of time it has. The 'Purr-fect Panthers' banner has been to more Penrith games that one could count over the last 32 years, regularly appearing on TV and attracting plenty of attention.
In a proud father-son moment, Eric was given custody of the banner in 2014.
"The banner got passed to me in 2014 when I got a licence, a job and graduated high school and could buy my own membership," said Eric, who graduated from St Dominic's College, where Panthers co-captain Nathan Cleary was a year below him.
"Also when I was big enough to hold the banner by myself!
"I started taking the banner to most games but the game I really remember holding the banner and feeling like the torch had been passed was the Finals game at the SFS against the Roosters where Dallin Watene-Zelezniak flicked a pass from in touch, Jamie Soward got a sideline conversion and then slotted the field goal. After that game it was never said but that was the moment the banner was really mine."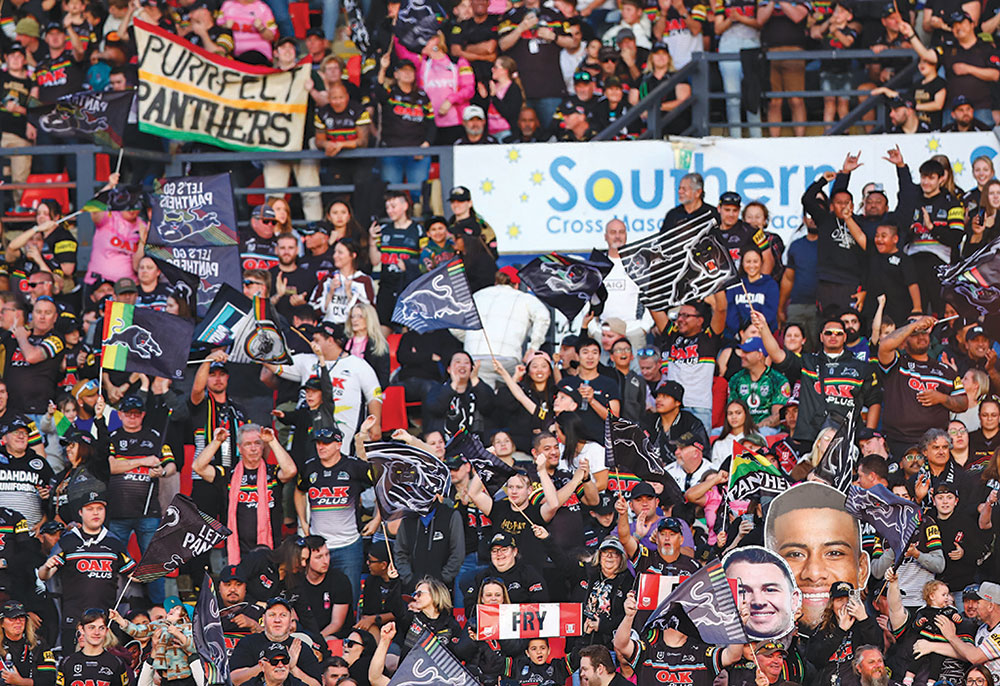 Eric and Frank are still season ticket holders in The Den. But with Eric relocating to Tamworth earlier this year, things have gone full circle – with Frank back in charge of the sign.
"Dad has still been going to every home game and he has taken the banner," Eric said.
"Now I'm settled here I intend to attend a few more home games next year. My ticket doesn't go to waste as my friends are always asking to use my ticket to the game to support the team if I'm not available to go."
Eric will be back holding the banner with pride at Accor Stadium this Sunday for the Grand Final – and it may just be time for the next generation to be involved too.
"I'll be able to open the banner and show everyone at Accor Stadium that pride of the Penrith area to encourage our team," he said.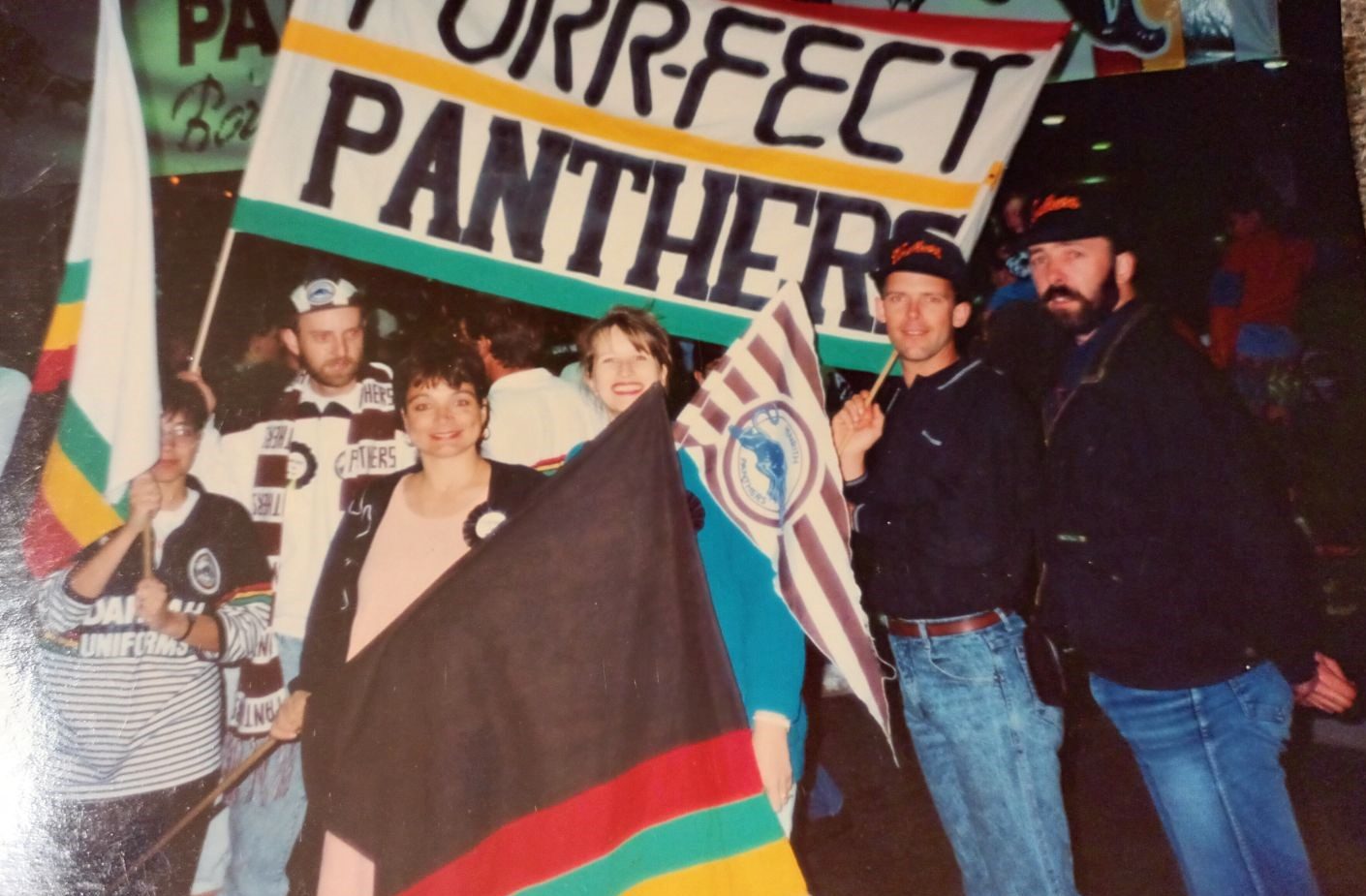 "Also I'll be able to share the banner with my daughter as it's her first Grand Final and share the banner through another generation."
For Eric, the banner is more than a piece of material. It remains his personal connection to a club that has been such an integral part of his life.
"To me the sign having been made in 1991 makes me feel like it is a part of the Panthers. It has seen many players and when I hold it up it feels like I've got years of Panthers history roaring as we all celebrate together," he said.
"There is sense of pride that fills me when I'm able to get it out."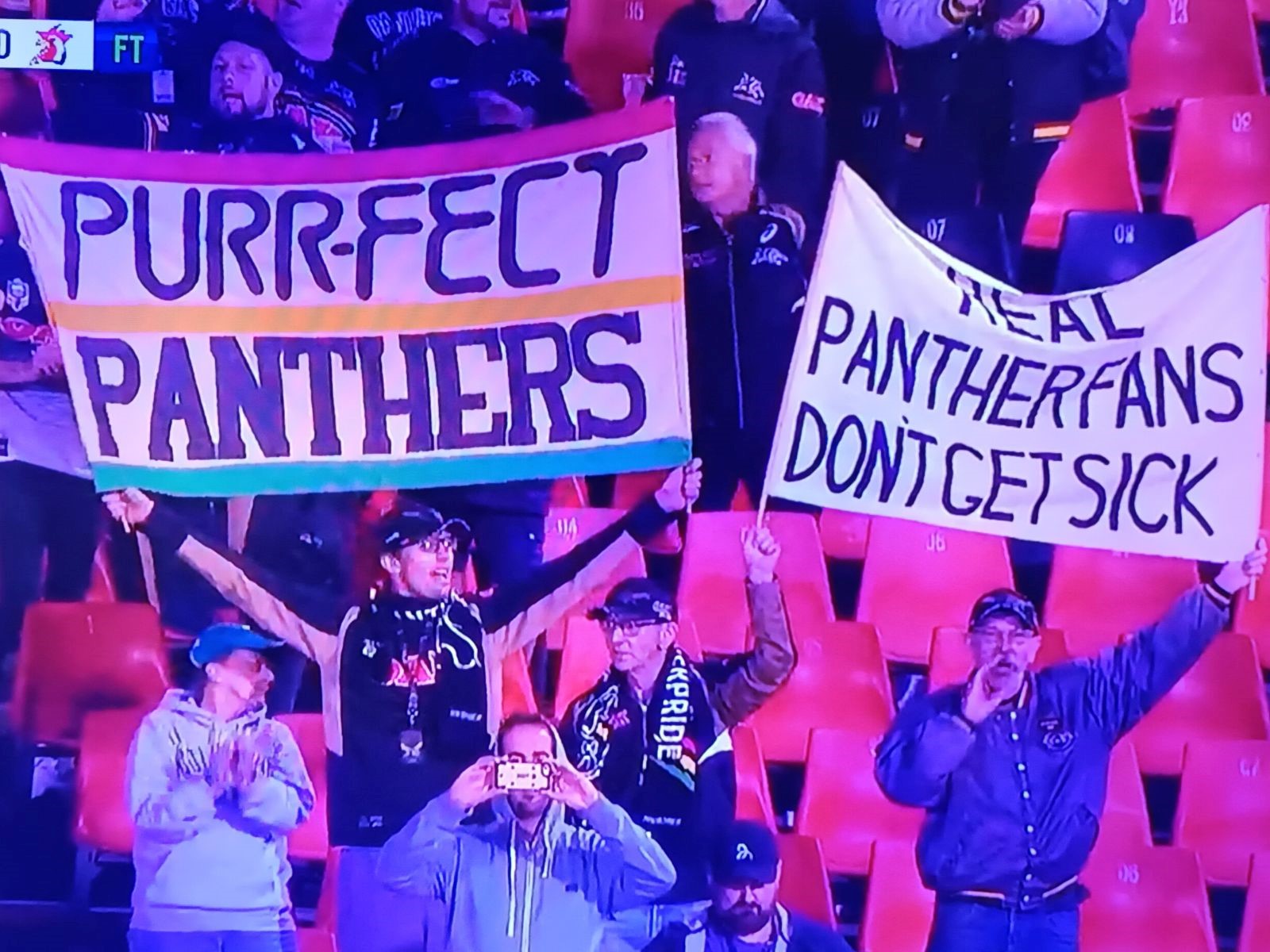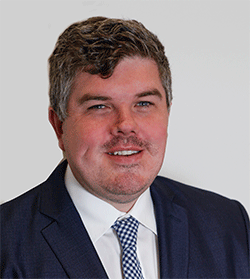 Troy Dodds is the Weekender's Managing Editor and Breaking News Reporter. He has more than 20 years experience as a journalist, working with some of Australia's leading media organisations. In 2023, he was named Editor of the Year at the Mumbrella Publish Awards.