The Lions Club of Cambridge Park has launched a brand new initiative with Westfield Penrith that will see much-needed items passed on to a better home, with the help of generous shoppers.
After being inspired by a similar project, Jan Eaton, President of the Lions Club of Cambridge Park, felt that bringing a collection box to Penrith was imperative.
"We went to Stanhope Gardens one day, and they had a collection box there from Blacktown Ponds Lions Club," she said.
"I looked at it and I thought, 'I've got to have one of them!'."
The box, which is set up in the forecourt of Woolworths at Westfield Penrith, relies on the help of passersby to fuel it.
"People will come around and donate items – all non-perishable items like cans of food, toiletries, and toys – and then at least twice a week, we will come down and clear it out," she said.
"Then, we'll be taking it to one of the various agencies that we use to distribute to the community, like Westcare and Penrith Community Kitchen."
Eaton recalls having immense support from the Westfield Penrith team from the beginning – an incredibly important part of making the initiative happen in the first place.
"We approached Westfield, and they gave us a definite yes more or less straight away. We were quite stunned," she said.
"They've made the box and done all the work."
Now that the box is in place, after being launched officially last Thursday, Eaton can't wait to see the community begin to fill it up.
"We're definitely hoping to see the community get behind it," she said.
"This is only here on a 30-day trial, so we'll have to see how it goes!"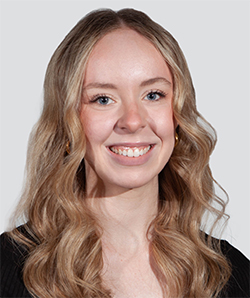 Cassidy Pearce is a news and entertainment journalist with The Western Weekender. A graduate of the University of Technology Sydney, she has previously worked with Good Morning Macarthur and joined the Weekender in 2022.